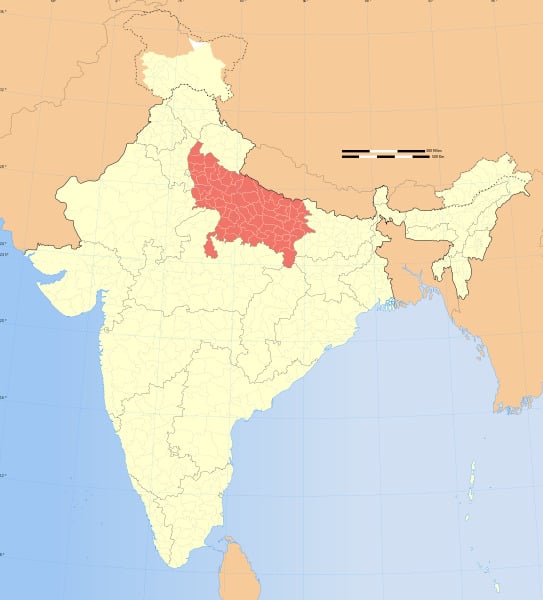 Uttar Pradesh New and Renewable Energy Development Agency (UPNEDA) has issued a Request for Proposal (RfP) for 1GW of grid-connected solar projects.
The capacity will be awarded via tariff-based, competitive bidding. Power will be sold to state Discom UP Power Corporation Limited (UPPCL) under 25-year PPAs at a fixed tariff. The minimum project capacity will be 5MW and the maximum will be 1GW.
The RfP document stated: "the entire cost of transmission including cost of construction of line, wheeling charges, and losses etc. as per applicable Regulations of the commission will be borne by the Project Developer and will not be met by the STU/Discom."
Transmission lines are to be constructed by the STU or Discom, however developers may take this responsibility on themselves with collaboration from the Discom, as long as the project is outside the Bundelkhand and Purvanchal regions.
A pre-bid conference will be held on 18 January and the deadline for submissions is 6 February.
SECI delays mega tender
In related news, Solar Energy Corporation of India (SECI) has postponed the publication of a Request for Proposal (RfP) for 2GW of solar tenders until further notice.
The RfP, which was meant to be uploaded on Monday, was earmarked for eight projects of 250MW capacity each to be set up anywhere across India. Revised dates for the document uploading will be announced soon.
SECI issued 1.2GW of other tenders last week.
India's solar industry is in rough water at present following the recommendation of a 70% safeguard duty on imports of cells from China and Malaysia, which threatens to "derail" the National Solar Mission.