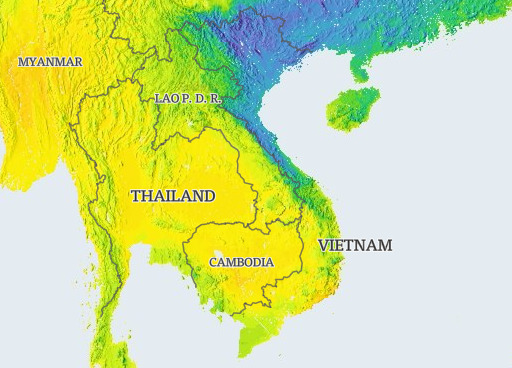 The World Bank and Vietnam's monopoly utility EVN have installed five solar measurement stations in order to promote renewables deployment.
The stations, located in Song Binh, Bac Binh district, Binh Thuan province, will collect data on solar radiation that will be published and made freely available online. The hope is that the data will encourage and assist developers interested in building solar power plants.
The solar measurement campaign follows a recent publication by the World Bank of updated solar maps for Vietnam, which show the average solar resource potential at a 1km resolution. This can be found at the Global Solar Atlas.
The World Bank is also offering advisory assistance to large-scale solar projects seeking to obtain commercial financing.
Ousmane Dione, country director for the World Bank in Vietnam, said: "The costs of solar power generation are falling around the world. Vietnam is taking an important step in fostering an enabling environment for clean power generation that is quick to build."
Vietnam recently released its final solar PPA, but certian international financiers and law firms claimed it was still short of bankability.