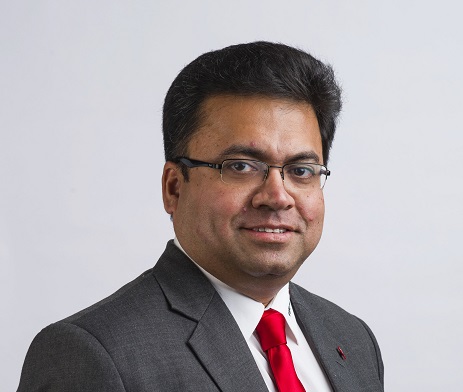 India-based PV manufacturer and EPC firm Vikram Solar has expanded its module manufacturing capacity from 500MW to 1GW at its fab in Kolkata.
The majority of the expansion is in Multi/poly-crystalline modules, but there is some monocrystalline capacity, Ivan Saha, BU head, Solar Modules and CTO, Vikram Solar, told PV Tech at Intersolar Europe in Munich.
He added: "Ideally the whole 1GW can be configured for running mono, but in India the multi market is very strong. The economies of scale for mono is still under development in India – specifically for where projects are being bid at 4-5 cents per kilowatt hour. So in the Indian context we need to keep a healthy mix of mono and multi."
By the end of 2017, Vikram Solar is also expecting to expand further to reach 1.2GW module capacity, while adding in additional production lines.
The firm also plans to have 200MW of mono-PERC cell capacity online by next year, again in Kolkata.
Cost reductions in mono-PERC are being driven by advances in diamond-wire sawing and processing mono cells, said Saha – adding: "Our belief is we should be able to get PERC-mono cells in a year's time at competitive rates compared with the highest efficiency multi cells."
All the company's manufacturing lines are fully automated using state of the art European equipment.
Markets
So far Vikram has held a large share of India's Domestic Content Requirement (DCR) market, having delivered 200MW, of which 180MW was for a project by India's largest utility NTPC. While the DCR market is winding down after the World Trade Organisation (WTO) ruling against it, there are still domestic opportunities in Private Sector Undertaking (PSU) solar tenders from the likes of Defence, Indian Railways, Space, etc.
Saha added that Vikram is slowly gaining inroads to India's open category market, although project prices are extremely low in this segment at present.
Vikram is also focusing on markets in Europe, US, and Latin America where the firm hopes to build on a sale it made last year. Saha said the Japan market is slowing down significantly. On the other hand, Southeast Asia is of particular interest and the company hopes to break ground in that market with its EPC arm in the near future. Thailand, Malaysia and Indonesia are all seen as promising markets. Vikram hopes to design projects for these markets and have a local partner execute them in Southeast Asia.
Saha said Indian EPC projects are priced very low and Vikram has an unique positioning with downstream manufacturing value chain support. Worldwide, Vikram has an EPC portfolio of 355MW with hopes to increase this by 400-500MW this year also.
India's Goods and Services Tax (GST) on modules has recently been confirmed at the 5% level. Saha said this would not materially impact on Vikram Solar as a manufacturer, but it could really hit certain project developers. However, he added that even some of the projects with record breaking low tariffs of below 3 rupees per unit still had margins to be gained.
At a wider level, the company has "serious doubts" about the level of quality of equipment in some project development in India. Saha claimed very few tier-one manufacturers are able to meet the current demand for low module prices by supplying modules made with their lowest priced 'bill of materials' to the Indian market. The recent low prices were also partly driven by a lack of tenders floated in the last two quarters leading to "hungry" developers bidding aggressively – for example in the recent 750MW of auctions in Rajasthan.