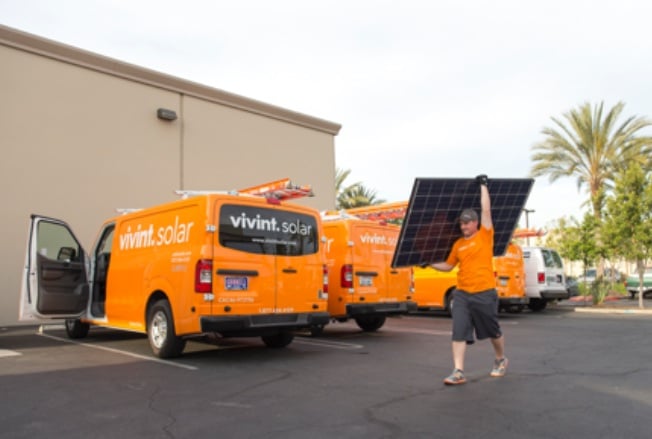 US residential solar installer Vivint Solar has highlighted that the Californian market is proving prosperous once again after heavily targeting the state in the past quarter.
During Vivint Solar's second quarter earnings call, management noted that a major increase in direct sales staff targeting California was responsible for its highest percentage of overall business in the last 12 months.
"We have materially grown our business in California and I am pleased to say our headcount increases are disproportionate to this market," remarked David Bywater, CEO of Vivint Solar in the earnings call. "We've added more sales professionals in California than any other market. This increase in sales activity has produced results with California being a higher percentage of overall business than any time in the past year. We expect to continue to see strength in our California expansion in the coming quarters," added Bywater.
There had been concern that after changes to net metering and claims that areas within California had basically become saturated for early adopters, making the sales process harder and more costly.
The difference than in the past is that Vivint Solar is targeting certain US states for the higher margin business they can provide, rather than purely scale. The company is also targeting Massachusetts, New Jersey and New York for higher margin business.
In tandem with that strategy, Vivint Solar is starting to shift its emphasis to outright rooftop system sales rather than focus on the leased business model, although contrary to current market sentiment, leased system sales remain popular to customers.
Outright system sales in its higher margin region focus are having an effect. The company noted a 56% increase in system sales in California relative to the first quarter of 2017 and the shift was seen in Massachusetts, New Jersey and New York.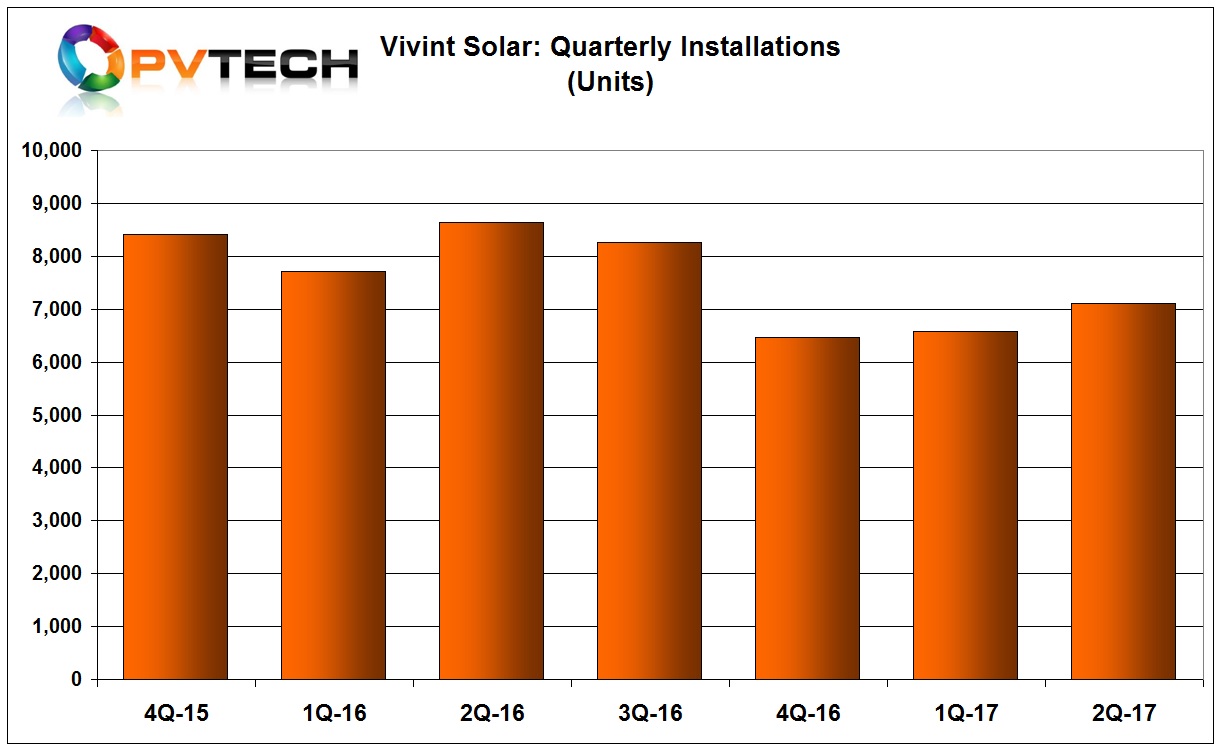 As a result, system sales in the second quarter amounted to US$30 million versus US$5 million in the second quarter of 2016, according to the company.
Vivint Solar reported that total installations in the second quarter of 2017 reached 47MW, flat with the first quarter installs of 45MW.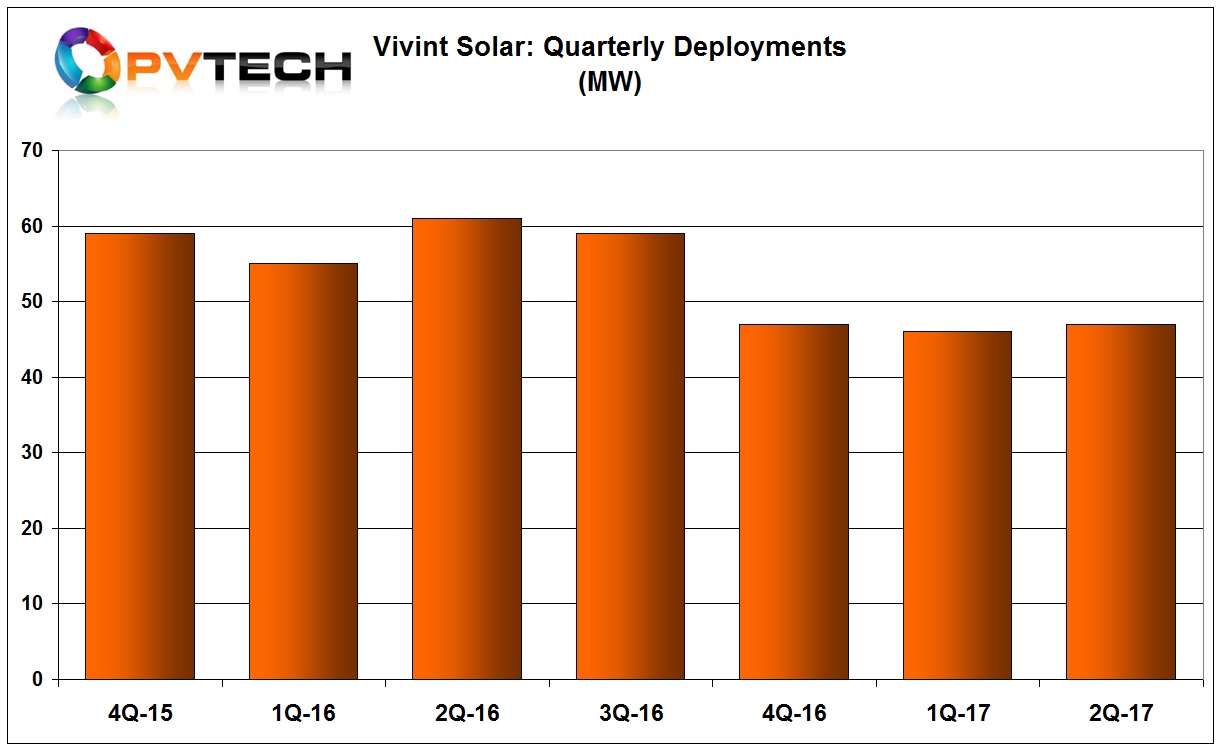 However, the difference is that total revenue increased more than 100% year-over-year to US$73 million, compared to US$35 million in the second quarter of 2016. Revenue is increasing at a faster rate than the costs, which are indicative in the income from operations, which improved by US$22 million year-over-year.
Installations were 7,108 in the second quarter, compared to 6,581 in the previous quarter but significantly down from 8,641 in the prior year period as part of the shift from quantity to quality installation focus.
The renewed direct sales initiative is also producing better forward installation bookings, which were 55MW in the second quarter, compared to 52MW in the previous quarter.
Bottom line revenue reached US$73 million, up from US$53.1 million in the previous quarter. The company reported a second quarter net loss of US$37.05 million, down from US$52.2 million in the previous quarter.
VIVINT Solar guided third quarter installations to be in the range of 46MW to 52MW.