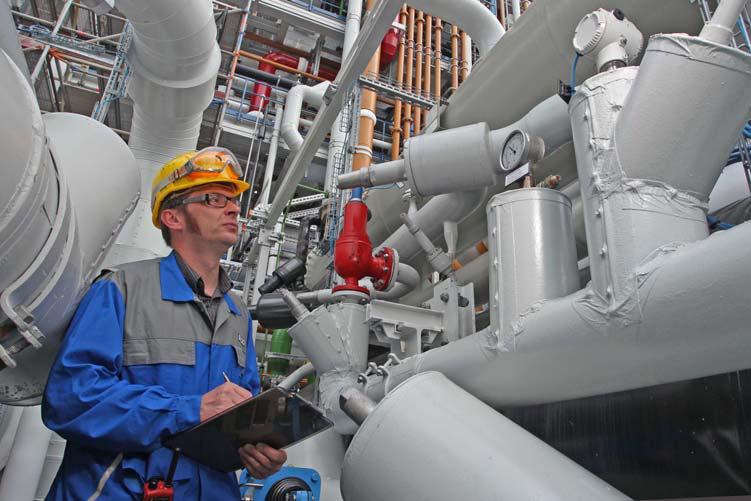 Major polysilicon producer Wacker Chemie remains steadfastly impacted by weak demand, notably in China that continues to record polysilicon price declines that are below manufacturing costs.
Wacker's polysilicon division reported second quarter 2019 revenue of €169.9 million, down 30% from the prior year period. The company noted in its quarterly report that the reason for the decline was due to; "Markedly lower average prices for solar-grade polysilicon. Somewhat lower year-over-year volumes also burdened sales."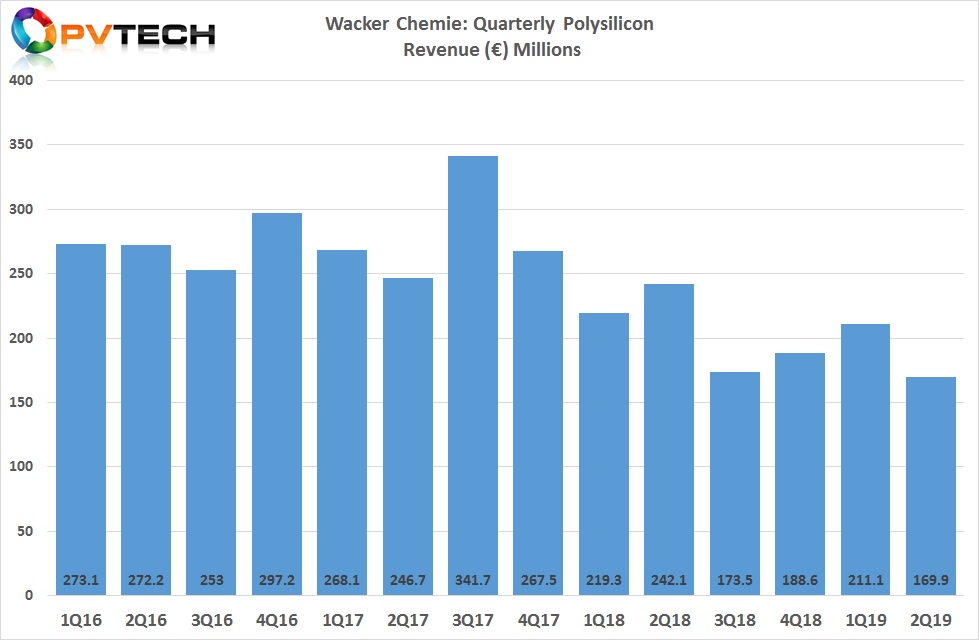 The company also noted that the extremely low price levels was a major challenge for both itself and its competitors.
Despite lower ASPs and unspecified lower shipment volumes, coupled to inventory write-downs, Wacker said that ongoing polysilicon production remained at full capacity.
Polysilicon production costs implemented in the first half of the year led to a significant improvement in EBITDA for the second quarter. Wacker's polysilicon business reported an EBITDA of €5.7 million, 85% lower than the prior year period but up 48% from EBITDA of negative €35.8 million in the first quarter of 2019.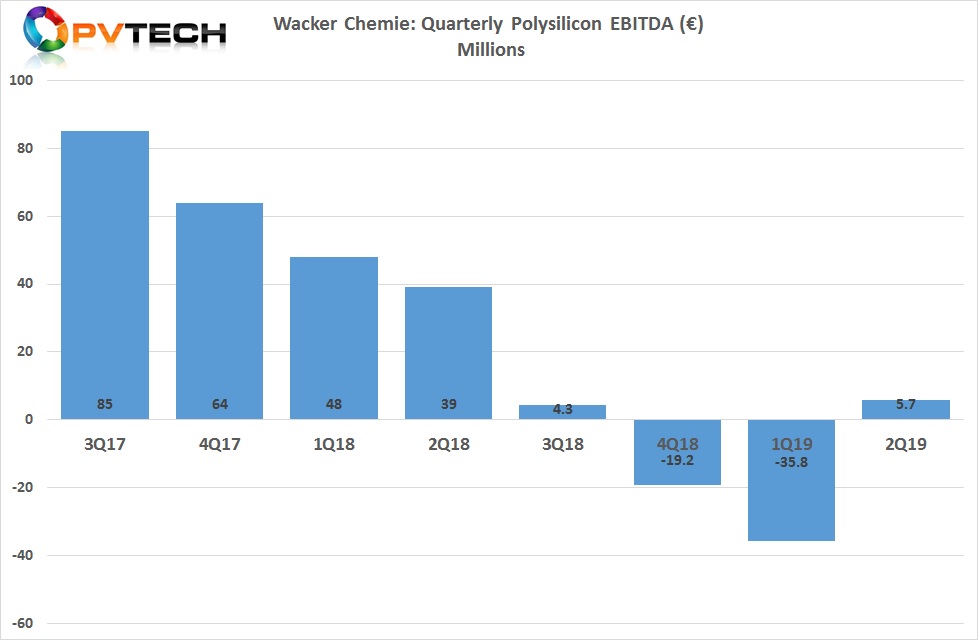 EBITDA margin also improved to 3.4% in the reporting period, up from a negative 17% in the previous quarter.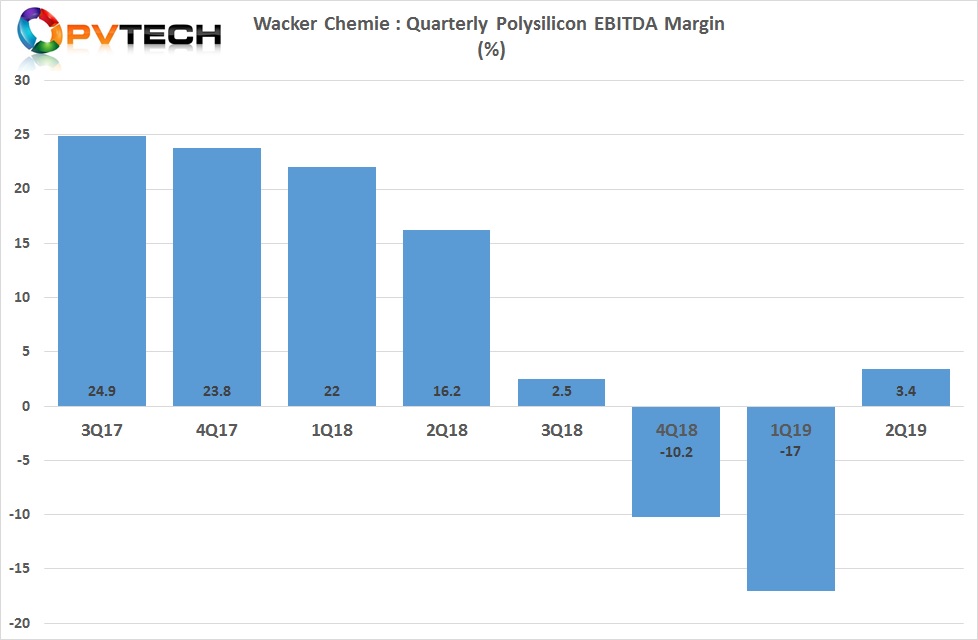 The company also benefited from €19.0 million in advance payments received from a solar customer in the reporting quarter.
Management noted in the financial report: "Overall, we remain confident at mid-year about meeting our targets for 2019. But with economic growth slowing and China's solar market yet to revive, EBITDA is likely to be closer to the bottom end of our projected range. We are working hard to optimize the factors that we can influence in our business – above all, our costs and production-process efficiency. We will continue to pursue these goals with determination."