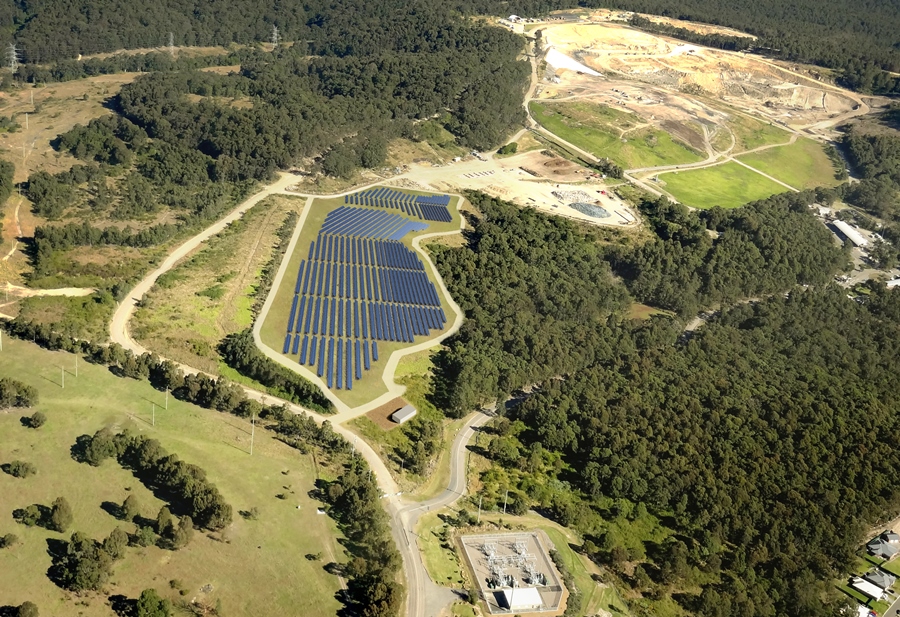 A 5MW solar farm has been planned for the Summerhill Waste Management Centre in Newcastle City, New South Wales, Australia.
The capped landfill site was once part of the Wallsend Borehole Colliery and the aim of the farm is to help reduce the city's AU$4 million (US$3.18 million) electricity costs after the annual bill doubled over the last two years. The project will also contribute to the city's 30% renewable energy target for 2020.
The site will require around 16,000 solar panels and electricity generated will feed a nearby Ausgrid substation. The waste management centre already has a 2.2MW landfill gas generator and a small wind turbine and there are future opportunities in battery storage and electric garbage trucks.
A tender will soon be issued to eight shortlisted respondents for the design, construction and operation of the solar farm after a feasibility study and expression of interest process last year. Following the tender, the project will be reported to council for approval and funding.
"With energy costs soaring and the cost of solar photovoltaic technology falling, the business case is now clear for councils to increase renewable energy use and take control of their energy costs," said Newcastle City Council interim CEO Jeremy Bath. "We are seeing a boom in construction of solar farms across Australia and local councils will be one of the key beneficiaries from the experience the solar sector has developed."