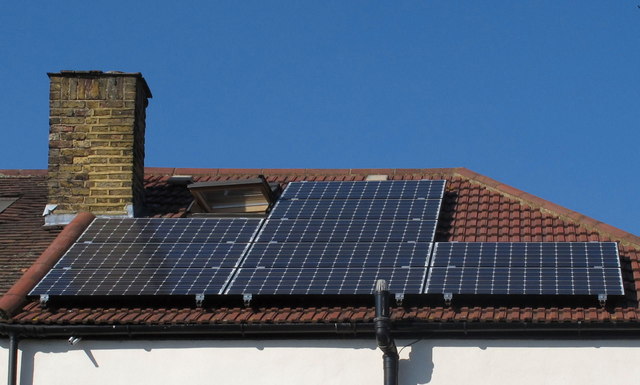 Wave Solar, an innovative marketing software firm that delivers low-cost customer acquisition for installers, has partnered with solar loan provider Mosaic in a bid to increase competitiveness and profitability for installers.
In conjunction with the partnership, Mosaic made an equity investment in Wave Solar to launch a platform to help in finding suitable homeowners for solar financing.
Although the joining of the two companies in this customer acquisition capacity is new, Wave Solar has always had connections to the popular financier.
"I was running the marketing at Solar Mosaic last year and we received a SunShot Initiative grant to reduce the soft costs of going solar," Colin James Walsh, CEO of Wave Solar told PV Tech. "We built out a small software team and a lead-routing qualification system there and were working with a number of partners that utilise the Mosaic loan – which is the majority of the top residential installers in the US now – and basically trying to help them to attack this growing problem in the industry that seems to keep rising as equipment costs are decreasing. So it's kind of a unique problem in the industry that I think is faced by the majority of the residential installers in the US. We are now working with a number of the Mosaic partners and some other residential installers across the US, to work on this customer acquisition problem."
Walsh told PV Tech that at the core of the partnership with Mosaic is the need to find homeowners who would be a good fit for solar and qualify for the different financing products. "There's a unique set of criteria about customers and their homes that is not being utilised in the solar sales process that we would like to incorporate into the model of how to approach consumers," said Walsh. "There's obviously a lot of people that can save money from going solar so getting that value proposition out there in the right way, and making sure the installers have the tools to utilise that data, was pretty important."
California-based Mosaic was an obvious choice to collaborate with – projecting over US$1 billion in loan volume this year. "They have a pretty solid set of installers that are currently, I would say, on the more sophisticated side of lead-routing and processing, and were probably well-poised to benefit from this," said Walsh. "If you look at the US residential installer base, it's probably a little over 3,000 installers – and Mosaic doesn't publically release how many installers they are working with – but they are working with eight or nine of the top 10 installers in the country; a very substantial set of installers that are doing a lot of volume sales, in terms of making a real dent in customer acquisition costs, so these are going to be installers that can really meaningfully change [things] and hopefully trickle down to the end cost for the home owner to acquire a residential solar system."
The newly-formed pairing of innovative software and a network of the country's best installers is in response to a chronic problem in the industry of high customer acquisition costs. "At a high level there is a customer acquisition cost that is well-understood across the industry that is around US$3,000 per system roughly, as NREL and DOE studies have revealed on soft costs for the average system size – so it's pretty high compared to some other industries and how much it costs to acquire a customer," said Walsh.
Together, Wave Solar and Mosaic wish to promulgate the real value proposition in achieving cost savings through solar. "There is a lot of value here and we don't want that to be presented to the consumer in an unethical way. I think Mosaic has done a great job at creating a really ethical loan product; they have incorporated a lot of simplicity into their product and platform that I think a lot of the other financiers have tried to create products for the financial markets rather than the homeowners," said Walsh. "[Mosaic's products] align with want the homeowner would want in a platform and a very simplified loan product and that's certainly the ethos – our approach is really similar."
The pairing of Wave Solar customer acquisition software and Mosaic's installer base targets the residential sector because the approaches that can be used are fairly consistent region to region – which in turn allows for more scalability. "In terms of making a real dent in the amount of solar that is installed, that's an area that we can serve better, but the scalability is the biggest reason; if you want to make a big dent in getting a lot of people to go towards clean energy this is a really straightforward way to address the problem," added Walsh.