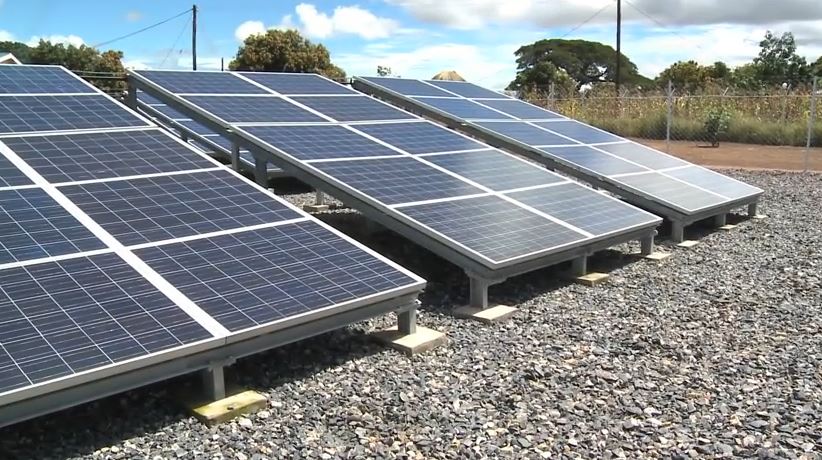 Wheatland Tube, a division of Zekelman Industries, announced that it has filed an allegation of duty evasion with the US Customs and Border Protection agency on Wednesday.
The allegation stands as one of the first sent to the agency in accordance with the Trade Facilitation and Trade Enforcement Act of 2015, which was implemented on 22 August 2016. Wheatland Tube claims duty evasion of imports of Chinese circular welded steel pipes — which are used in a variety of PV projects.
Barry Zekelman, chairman and CEO of Zekelman Industries, said: "We uncovered evidence of the evasion of massive antidumping and countervailing duties on imports from China used in solar panel installations. As the largest pipe and tube producer in North America, we want to ensure that the laws designed to create a level playing field for our industry and our workers are not undermined by duty evasion practices."
Antidumping and countervailing duties were issued against imports of circular welded steel pipes from China back in 2008 after the US Department of Commerce found evidence of dumping and subsidies. As a result, the US International Trade Commission ruled that these imports damaged the domestic pipe and tube industry.
The Trade Facilitation and Trade Enforcement Act of 2015 stands as the first comprehensive authorization of U.S Customs and Border Protection since 2003. Duty evasion claims are one of the new facets of the law — giving domestic producers the ability to report on fraud, circumvention and evasion schemes by foreign producers and importers.
David Seeger, president of Zekelman Industries, added: "Our industry strongly supported the bipartisan efforts of Senators Wyden, Portman and others to pass this law to give customs the leverage it needs to combat these fraud practices. With the demand for energy tubulars down, structural pipe used for solar installations is a growing area of increasing demand. We hate to see that demand, and the opportunities it provides for our industry, to be overtaken by unfairly traded pipe from China."