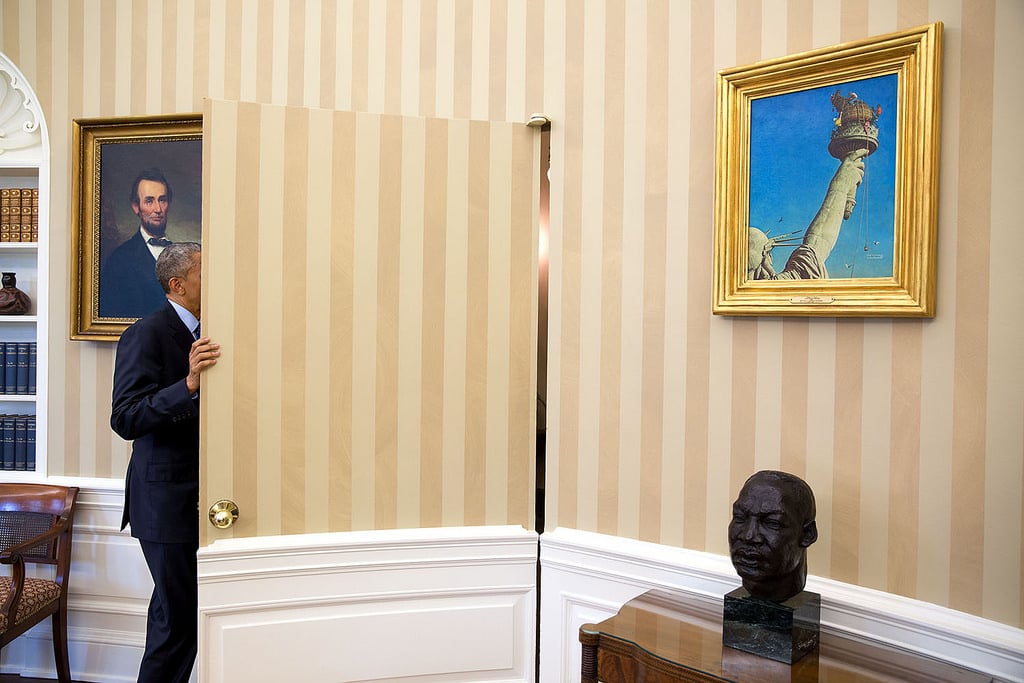 The best thing about solar being subsidy free may yet turn out to be the neutering effect it has on politicians.
Following on from the New Hampshire primary, we're being told it's an anti-establishment election. Surely solar is the anti-establishment energy source? Maybe but a greater outcome for solar's development would be to become the extra-establishment energy source operating within the rules but not beholden to them and available to anyone who wants it, not just those at the top of the investment tree.
Our presumptive anti-establishment candidates are a career politician and a billionaire bully who flings his money at obstacles like a spun towel in the locker room, so I am not entirely buying that line.
But solar need not care. GTM Research VP Shayle Kann told PV Tech it would be very hard for the next president to overturn the extension of the ITC.
"It has more to do with Congress than the President so it is not bombproof, you can repeal tax credits that exist but is rare to do so. For the most part, with tax credits, Congress tend to just let them expire. The President his or herself cannot unilaterally do it, they would need Congress to pass another bill. It's unlikely, but not impossible to see a repeal of this, regardless of the next Administration," he said.
For the next five years that support will drive solar toward near universal price parity. A report by GTM released this week claims that 20 US states have already reached the point of grid parity and that that figure will reach 42 by 2020.
Come 2020, we'll be in the throes of another election cycle. By that stage solar will likely be competitive and mainstream. Utilities in the US are already embracing solar without the requirement to hit renewable portfolio standards. Yes the tax credits will help soften the path for solar, but there is little else it needs from those in Washington. Public land auctions organised by the Bureau of Land Management were underwhelming, the stayed Clean Power Plan had a 2022-2030 implementation timeline and by that point, as we just discussed, solar will sell itself.
The net metering fight is one for state legislatures. The response to the Nevada decision will ring in the ears of utilities commissioners in the future and the jewel in the US solar crown that is California, has already extended its own rules.
Trade decisions, though not apolitical, offer less flexibility for ideologues, bound as they are by international trade law. The trade commissioner might be a White House appointee but Commerce has to play by the rules when it comes to anti-dumping procedure.
Certain candidates (Jeb Bush) may have said they would roll back regulations on coal power plants. But a look at the recent BNEF/BCSE US Energy Factbook shows that in the last four years 30GW of coal power has been retired. In the next four years there are plans to retire another 15GW. The utilities are pressing ahead with retirements and the Clean Power Plan is only one of three policies driving those shutdowns.
Key support is secured and power generators are already embracing solar. At the same time corporate energy users are increasingly discerning about where their power comes from. Patrons not politicians are demanding clean energy.
Come November, whether it's another Clinton, a Bloomberg or a Trump, US solar has perhaps never been able to worry so little about who occupies the Oval office.