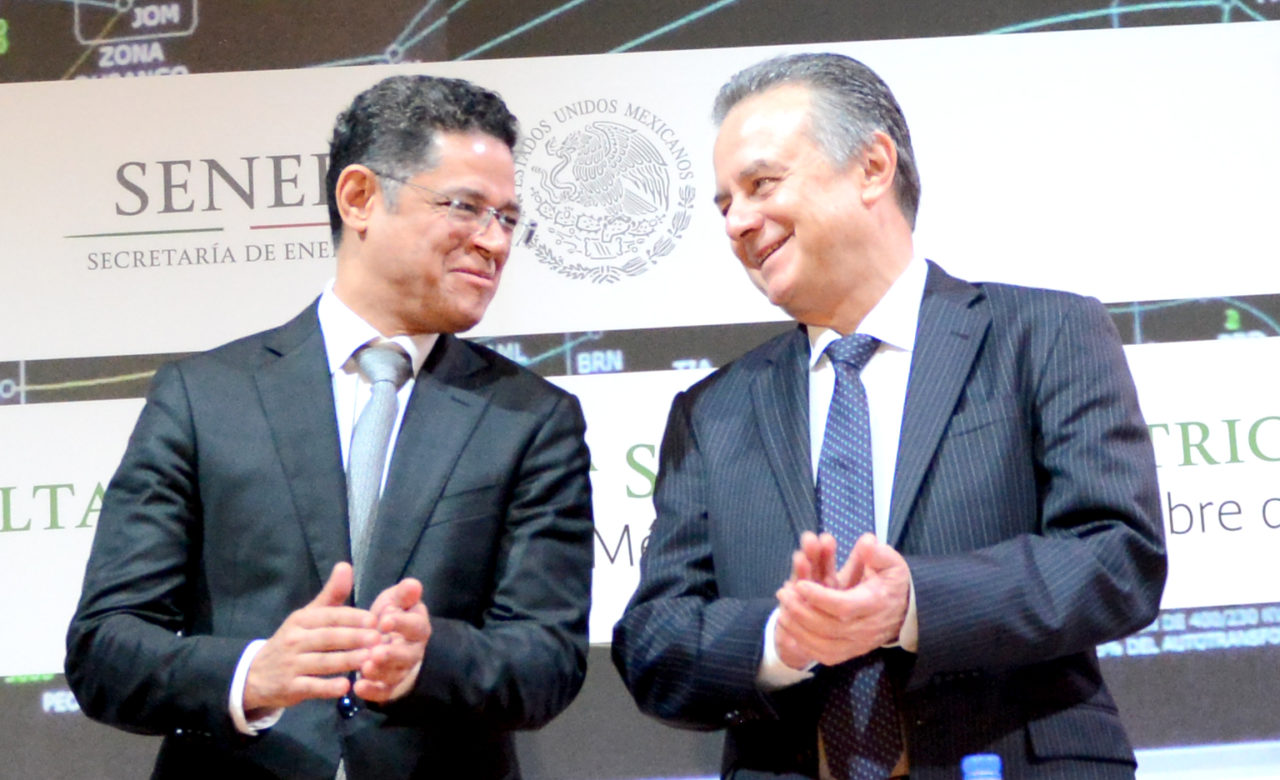 The final results are in for Mexico's second long-term renewable power auction, since the country's energy sector was liberalised following reforms that allowed for private participation.
A total of 23 winners out of a pool of 57 eligible bidders were selected by CENACE and have won long-term energy contracts and clean energy certificates (CEL) and will build renewable projects worth US$4 billion for 2,871MW of new capacity.
The average price for clean energy was US$33.47/MWh – a "highly internationally competitive price" according to Mexico's energy ministry. Joaquin Coldwell, secretary of energy, confirmed during the auction presentation last week that this price was down 30% from the auction in the spring.
Solar dominated once more; securing 54% of the 8.9TWh annual power supply awarded and 53% of the 8.9 million contracts in the auction, with 43% awarded to wind farms.
Winners and projects
Over the next three years, the 23 selected winners will build 36 new power plants cumulatively. These firms include Enel, Engie, Acconia Energy, Iberdrola, Zuma Energia, IEnova, OPDE, Tuto Energy, Grenergy, X-Elio Energy and Fotowatio, among others.
Out of the 23 winners, 14 have secured plans for PV projects across 15 Mexican states.
Spanish renewable energy firm Acciona Energia won a contract for 478GWh of solar per year in a 50-50 joint venture with Tuto Energy. The duo plan to build an 180MW solar PV plant in Sonora state, known as the Puerto Libertad. Construction is expected to start in late 2017 with completion in early 2019. Acciona said that the average bidding price represents 44.2% below the maximum price set by the CFE. The first long-term power auction, Acciona secured a 585.7GWh contract that will provide a 168MW wind farm in Tamaulipas.
France's Engie won contracts of 15 years for 209MW for solar and wind projects. The company has announced plans for a 157MW Trompezon solar farm that will be built in the central state of Aguas Calientes. Construction is scheduled to begin in early 2018 with commissioning the following year. Engie has also announced its future 51.8MW Tres Mesas wind farm which will be located in the north east of Mexico. These new projects follow Engie's contract award in April this year for a 28MW solar energy project in Mexico's Baja California peninsula.
Fellow Spaniard IEnnova reportedly won 141MW of solar projects in the auction; comprising of the 100MW Tepezala II single axis PV farm and the 41MW Rumorosa PV farm. The projects are to be built in Aguascalientes and Baja California, respectively. The 100MW project is said to be developed in conjunction with Trina Solar. Construction of both projects is scheduled for 2018 with operation likely in the first half of 2019.
Enel, who already operates almost 500MW of clean power plants in Mexico has won a contract to build a 93MW wind park in Tamaulipas. The Mexican subsidiary of the leading French energy provider expects to invest US$120 million into the construction of the wind farm, which will be under the municipality of Reynosa. It is set to be operational by 2019, when it will generate around 400GWh of clean electricity annually.
Grenergy, a Spanish renewables firm, announced its plans to build a 30MW PV project in Guanajuato. The company plans to add at least 10MW of capacity in the country in 2016-2017, while the 30MW project is expected to be completed in 2019.
Ramifications
All of the awarded projects combined should account for 2,871MW of capacity if all goes to plan. This generous new capacity is set to spur the country on to meet its renewable energy target of 35% clean energy by 2024. In addition, undersecretary of the Mexican ministry of energy (SENER) César Hernández Ochoa noted during the presentation that the auction was designed with specific goals of boosting competition and gaining cheaper, cleaner energy. The array of projects across 15 states will also create new jobs and for local residents.
Ministry leaders subsequently confirmed that the country's third long-term power auction is scheduled for April 2017.
The full list of winners can be viewed here.