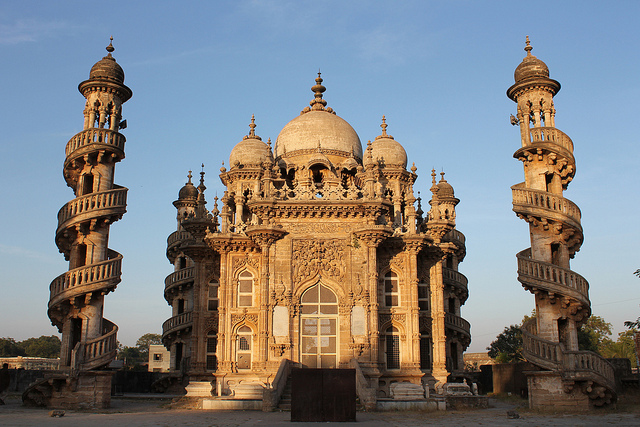 Two Gujarat-based entities and two major Indian PV players have won capacity in Gujarat's 500MW solar auction, held by Gujarat Urja Vikas Nigam Limited (GUVNL).
Ahmedabad-headquartered firm Kalthia Engineering and Construction put in the lowest bid of INR2.98/kWh (US$0.046) for 50MW of capacity, while power firm Gujarat State Electricity Corporation (GSECL), a wholly owned subsidiary company of the Gujarat Electricity Board, won 150MW at INR3/kWh.
The four winners were as follows:
| Bidder | capacity awarded | tariff (INR/kWh) |
| --- | --- | --- |
| Kalthia Engineering and Construction | 50 | 2.98 |
| Gujarat State Electricity Corporation | 150 | 3 |
| Acme | 100 | 3.06 |
| Azure Power | 200 | 3.06 |
Mudit Jain, consultant at Bridge to India, told PV Tech: "The tariffs of this tender are INR0.35-0.40/kWh higher than the last tender issued by the same authority last year. [The] primary reason for this increase is the project development opportunities with over 12GW capacity tendered in last three months. Another factor at play is the looming risk of imposition of safeguard duties.
"Although MNRE has provided assurance to the project developers for protection against this duty for tenders allotted before imposition of this duty, most developers are still wary of discounting this risk altogether. As a result, the competition was significantly lower with many prominent developers not showing any interest in this tender."
Ali Imran Naqvi, vice president of advisory and engineering firm, Gensol Group, said: "Gujarat's 500MW solar auction seems to have bolstered the premise that solar is no more a rocket science and the economics are like a back-of-the envelope thing now. A simple glance over the range of tariffs (INR2.98-3.06/kWh) quoted by the winning bidders and the fact that the lowest bidder (Kalthia Engineering and Construction) has thrown its hat in the ring for the first time makes a strong case for this argument.
"The tariffs were, however, saddled, once again, with gumption and seasoned caution, keeping in mind the fact that Gujarat receives one of the best incident solar radiations in India after Rajasthan and that only recently (in September 2017) winning tariffs, for a capacity of 500MW, had varied between INR2.65 and INR2.67 per unit. What is more intriguing is the slowly building assumption that module prices will temper down a bit in the coming quarters, which, is corroborated by the inputs received from one of the Tier 1 module suppliers during our interaction with them in China this month."
Azure Power bid for 250MW overall, but only won 200MW. Acme, Azure and Hero (120MW) all bid at 3.06 rupees, but only Hero did not secure any capacity.
Other bidders included Gaya Solar (200MW), Shapoorji Pallonji (Sterling and Wilson) (50MW) and Mahindra Susten (200MW), who all put in bids below 3.3 rupees.
An extra 500MW capacity under a "greenshoe option" may also now be offered up to bidders who are willing to execute PPAs with GUVNL at the lowest tariff (L1 rate) from the auction, at their originally quoted capacities. This would mean players would have to match INR2.98/kWh to secure capacity.
When the 500MW was tendered, it was hailed as innovative and likely to draw intense competition. GUVNL enjoys the highest credit rating amongst India's utilities, while the change-in-law provision suggests that the utility will absorb the risks of any imposition of anti-dumping or safeguard duties, which have been looming threats to project developers. The tender also did not include a benchmark tariff specification.
In contrast, tariff ceilings and lack of change-in-lay provisions had put developers off from bidding in the most recent 1.2GW auction in Karnataka, where tariffs for just 550MW ranged between 2.91-2.93 rupees, and a 1GW auction in Maharashtra, which was put off again due to poor response.
Article updated to include comments form Gensol Group.