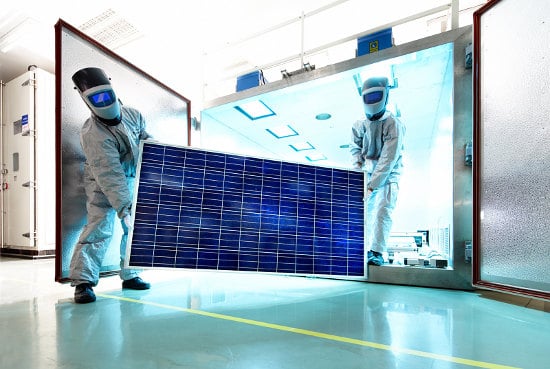 China-based integrated PV module manufacturer Wuxi Suntech Power Co has recently renewed its 25-year module performance warranty cover with Munich Re Group and Ping An Insurance, the fifth consecutive year, Suntech has cooperated with the both insurance companies, since 2014.
Munich Re and Ping An provide companies with reliable credit support of product quality and energy efficiency loss compensation in the form of 'Photovoltaic Module Energy Efficiency Compensation Liability Insurance', which transfers the risk and satisfies the demand for financing from customers.
In the past five years, Suntech's PV modules have received over RMB 3.7 billion (US$545 million) of underwriting services, globally through Ping An and Munich Re, according to Suntech.
Suntech noted that it had signed module supply agreements with several international renewable energy companies in 2018, including, Bester, Voltalia and Enerray, amongst others that are building projects in countries such as France, Germany, Italy, Mexico, Egypt and India.
The module manufacturer also participated in the annual 'PV Module Reliability Scorecard' testing, done by DNV GL. Suntech had previously noted that reliability tests covered by the scorecard included triple IEC thermal cycle, humidity thermal, UV illuminant test, dynamic mechanical load, PID attenuation and hot spot test. After the 18-month rough PQP tests, Suntech's modules were said to have done well in reliability and product performance.