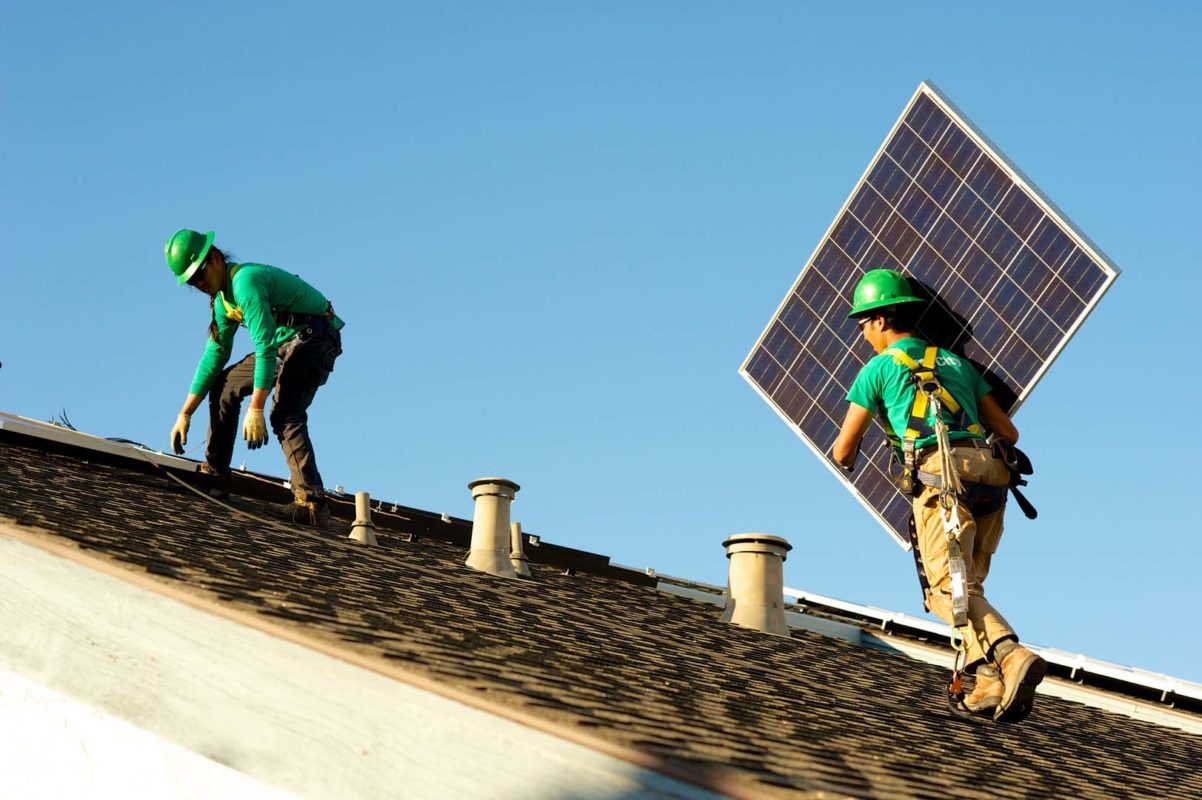 Solar is on the upside in the Centennial State as Xcel Energy and the public utilities commission (PUC) have unanimously approved a settlement involving more solar, fewer grid fees and a community solar scheme.
The settlement, which was supported by 24 out of 26 involved intervenors, approves three cases; Xcel's phase II electric case, its 2017 Renewable Energy compliance plan and a solar subscription programme.
More solar on the grid
The settlement expands Xcel's solar energy offerings by adding up to 342MW of new solar power between 2017 and 2019.
It expands the development of solar in Colorado by allowing Xcel to offer subscriptions to a new 50MW solar facility through its Renewable Connect programme and an additional 225MW in rooftop solar.
It also creates solar energy programmes for low-income households with up to 18MW of capacity.
"Plain and simple this means more clean and affordable energy for Coloradans," said Jon Goldin-Dubois, president of Western Resource Advocates, in a statement. "Today's decision also breaks the stalemate between utilities and rooftop solar interests by advancing fair rates for rooftop solar, customers, and the utility."
Elimination of solar fees
The settlement gets rid of Xcel's proposed monthly fixed-charge while developing a pilot programme trialling time-of-use (TOU) rates. It also resolves phase II cost allocation discrepancies between different rate classes. Xcel will drop its proposal to implement a grid charge that would have boosted costs for rooftop solar owners. Instead, customers will receive more favourable net metering rates and have fewer restrictions on storing surplus energy.
Appropriate safeguards were also put in place for solar ratepayers by limiting the cost impact they would take on. The PUC also preserves its ability to determine justness of any future changes to existing rate structures – hopefully eliminating the potential for a Nevada-type situation to occur in Colorado.
To this end, any future customer acquisitions of renewable energy are subject to be reviewed under the Electric Resource Plan (ERP) which ensures resources are bid for competitively and evaluated against other generation sources.
"The decision will allow us to give our customers more control over their energy choices," Alice Jackson, regional vice president for rates and regulatory affairs with Xcel Energy, said in a statement.
Community solar
Lastly, the new settlement puts in place plans for more than 300MW of on-site and community solar gardens via Xcel's Solar Rewards programmes.
"The decision continues the trend that Colorado is a national leader in thoughtful development of renewable energy," said PUC chairman Joshua Epel in a statement.
Over the next five years, Colorado is expected to install 1,878 MW of solar electric capacity, ranking the state 12th over that time span, according to SEIA figures. This amount is more than five times the amount of solar installed over the last five years. Another 522MW of utility-scale solar is scheduled to come on line this year.