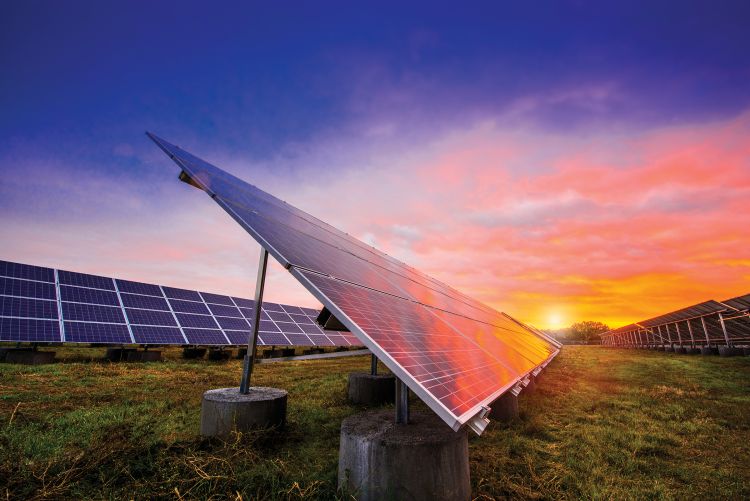 Xcel Energy has commissioned seven new community solar gardens, totalling 32MW in Minnesota.
The projects were developed under the utility's Solar Rewards Community programme that aims to spur community solar among residential subscribers and local businesses. Xcel Energy currently has 57MW of community solar gardens online at 17 project sites as part of its programme, which was launched in 2014.
The projects are also part of a larger 96MW of community solar to be developed by BHE Renewables and Geronimo Energy that will provide clean energy throughout the Twin Cities metro area and greater Minnesota.
"We're proud to work with dedicated partners as we bring more solar energy options to our customers," said Christopher Clark, president of Xcel Energy, Minnesota. "Xcel Energy is on a path to deliver a third of our energy from renewables by 2030, and solar plays a role in achieving this ambitious goal."
"The solar garden sites are moving forward because of the many people and organizations that have strongly supported them," said Richard Weech, senior vice president and chief financial officer, BHE Renewables. "We believe subscriber-based programs will be an important component of the clean energy future for Minnesota and will have a positive impact on the state's economy and environmental footprint."
"Geronimo Energy is proud to be investing in our home state through Xcel Energy's Minnesota Solar*Rewards Community program," said Blake Nixon, president, Geronimo Energy. "With over one million solar panels in operation or currently being installed in Minnesota, we are pleased that our projects have created new jobs and positive local economic impacts, such as landowner payments and increased tax revenue."
The newly-commissioned 32MW will be spread across seven 3-5MW solar gardens, providing electricity for all Xcel Energy customers.
Minnesota, Marlyand and Massachusetts are among states that are really embracing community solar as a promising new source of demand in the country, opening up access to solar among previously excluded groups.
Maryland recently announced almost 200MW of community solar to come online in the next three years. GTM Research forecast community solar to double this year, surpassing 400MW.