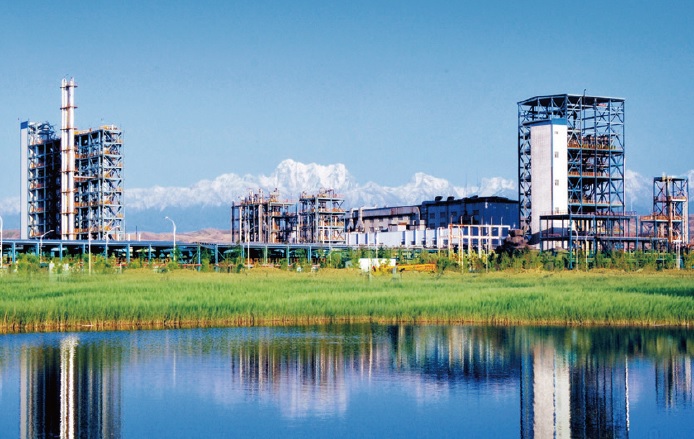 Major China-based polysilicon producer and PV project developer, Xinte Energy Co has issued a profit warning for the first quarter of 2019, due to further polysilicon price declines. Xinte is a subsidiary of TBEA Co.
Xinte said that its first quarter 2019 gross profit would be in the range of RMB 80.88 million to RMB 101.11 million (US$12.05 million – US$15.7 million), a decrease of approximately 75% to 80%, compared with approximately RMB 404.42 million (US$60.2 million) in gross profit reported in the prior year period.

The company had recently reported 2018 annual gross profit of RMB 1,038.99 million (US$154.8 million), a 26.31% decline from 2017, which was said to be related polysilicon ASP declines.
Polysilicon production segment revenue in 2018, declined slightly (3.19%), despite added capacity, to RMB 3,351.95 million, due to ASP declines.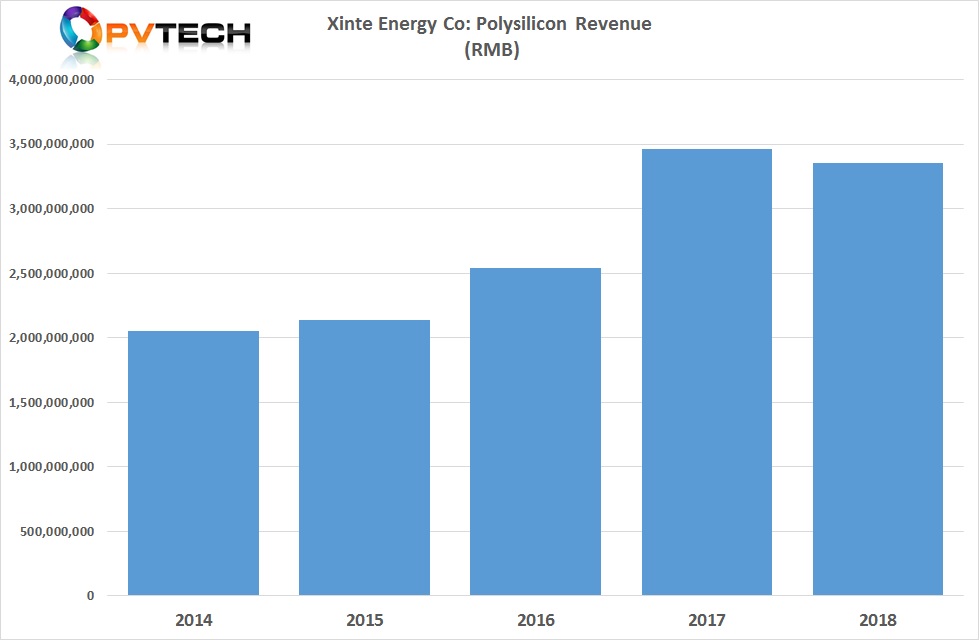 According to Xinte, average polysilicon ASPs in the first quarter of 2018 were approximately RMB 75,600/ton, representing a 44.62% decline, compared with an average ASP of RMB 136,500/ton (tax inclusive) in the prior year quarter.
In 2018, Xinte achieved polysilicon production output of 34,000MT, representing an increase of 15.65% over the previous year. Nameplate capacity was expected to have reached 37,800MT at the end of 2018.
However, like several other China-based polysilicon producers, new capacity is expected to ramp in 2019. Xinte had said in its 2018 annual report that its new 36,000MT production project would be completed and start ramping by the end of the first quarter of 2019, serving the high-quality monocrystalline silicon and semiconductor markets.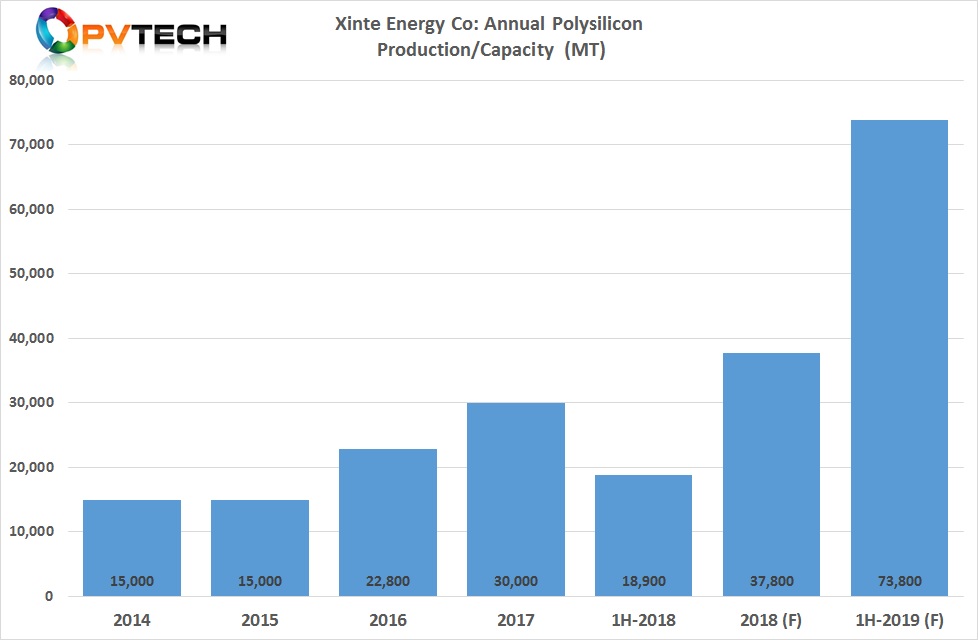 According to the China Nonferrous Metals Industry Association (CNMIA), global polysilicon production capacity reached 598,000MT in 2018. Nameplate production capacity in China had reached 388,700MT in 2018, while actual production had reached 259,000MT.
As a direct result of the China's 531 New Deal, domestic polysilicon demand declined significantly, pushing polysilicon prices to an historic low.
CNMIA had said that polysilicon prices in 2018 had started at around RMB 153,000 per ton, ending the year at RMB 76,000 per ton, a 50.30% decline.
The capacity expansions at Xinte are primarily due to having signed long-term polysilicon supply agreements with LONGi Green Energy Technology (91,000mt) and Beijing Jingyuntong Technology (JYT) (32,000MT) from 2019 to 2021. Both companies are supplying to rapidly growing high-efficiency mono wafer market.