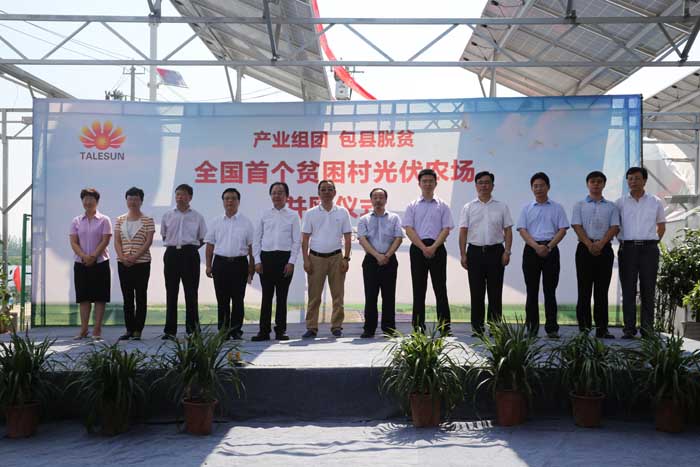 PV manufacturer and EPC firm Jiangsu Zhongli Group Co., Ltd has recently secured a number of 'Poverty Alleviation' projects in China totalling around 606MW, bringing its total to almost 930MW.
Zhongli signed agreements on 15 Poverty Alleviation projects in Anhui, Shaanxi and Yunnan provinces that are designed to broaden income opportunities for people living in mainly agricultural regions.
In the first half of 2017, Zhongli had secured agreements on 49 small Poverty Alleviation projects that had started construction as well as the first village-level projects established in Linyi County, Shandong province, which included a 0.5MW PV farm in all of the 73 villages.
China has a target of 8GW of Poverty Alleviation schemes in 2017.