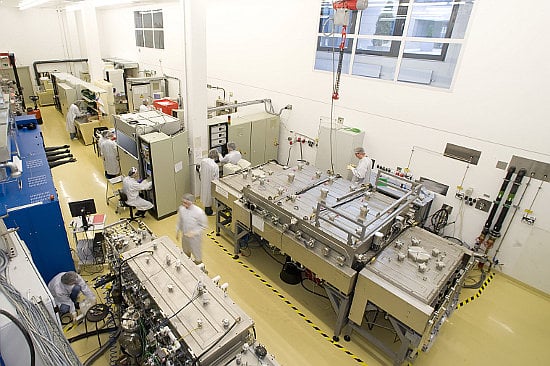 The Centre for Solar Energy and Hydrogen Research Baden-Württemberg (ZSW) has set a new world record conversion efficiency for a copper indium gallium diselenide (CIGS) lab-sized solar cell, verified by Fraunhofer ISE of 22.6%.
ZSW previously held the European record of 22%, just short of the previous world record set by Solar Frontier at 22.3%.
The new efficiency record was made using lab-sized (0.5 square centimetre) cells and a series of optimised processes on a laboratory coating machine using the co-evaporation method.
The gain in efficiency was said to be due to improving the post-deposition treatment of the CIGS surface with alkaline metal compounds that had been incorporated into this layer.