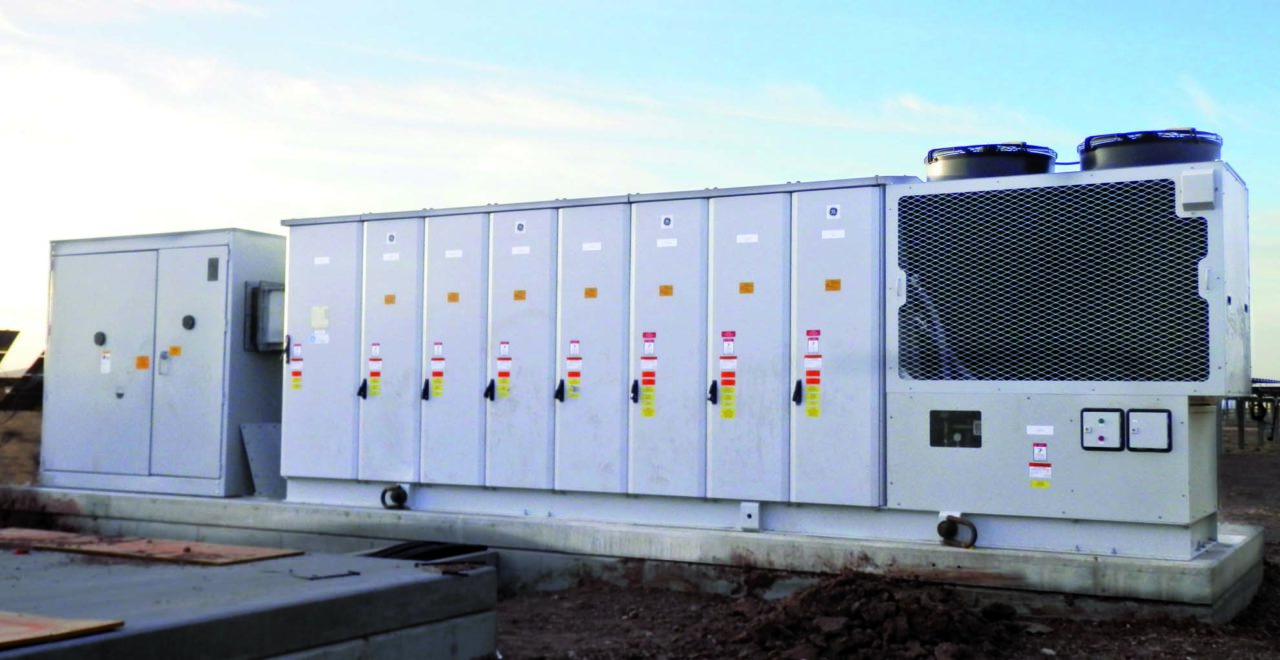 2017 could be the breakthrough year for 1500V PV project architecture as developers look to fulfil aggressively priced power power purchase (PPA) agreements.
Inverter and module manufacturers speaking to PV Tech at the SPI convention in Las Vegas would appear to be preparing for the step-up but acknowledge that it is still a little early.
"The US market is leading the industry on 1500V," said Yuyu Qiao, VP of operations and product solutions for Huawei's North American PV business. "The large developers and EPCs are already starting to deploy 1500V. A lot of major players in the market, who are also our customers, have told us that from late 2016 or early 2017, the majority of their installations will be based on 1500V," he added.
"1500V is the trend and the majority of utility-scale projects will use. We'll be offering our 1500V string inverters in the US market from January 2017. We've already launched it in China so we are well-prepared. There will be a major change in the near term in the output voltage too. We're working on 800V output," he added.
Jeffrey Barnett, president of GCL System Integration Americas said the need to keep improving project economics would be a huge factor in adoption, even if that adoption is not yet being represented in installs.
"It's a significant part of strategy but it is not a significant part of project deployment today. In the second half of 2017 we will see more. It's when the large-scale projects are demanding it that they will drive this technology. With PPA prices around US$0.04 kWh in Mexico, they are going to need to squeeze every last bit out of the installation cost without sacrificing quality," said Barnett.
Ginlong founder and CEO Yiming Wang agreed that in certain circumstances 1500V architecture was the right direction but flagged certain technical challenges that could arise. The company's Solis inverters are aimed at the commercial and residential sectors where the argument for 1500V systems begins to crumble.
"For central DC inverters, DC high voltage is important so it makes sense to have a high voltage solution, here 1500V makes sense. But with string inverters a high AC voltage is more important and that's why we are looking at 690V and 800V," said Wang.
"This does not affect other components either. If we increase to 1500V we have to reconsider lots of components, including panels that are currently rated at 1000V. With panels, a higher voltage means more potential induced degradation (PID) so that challenge will need to be addressed. So we think differently on 1500V," he added.
JinkoSolar, Canadian Solar, TMEIC and Hanwha QCELLS are among the list of manufacturers now producing 1500V products.
In January 2016 GTM Research forecast that as much as 4.6GW of 1500V solar could be installed in 2016.