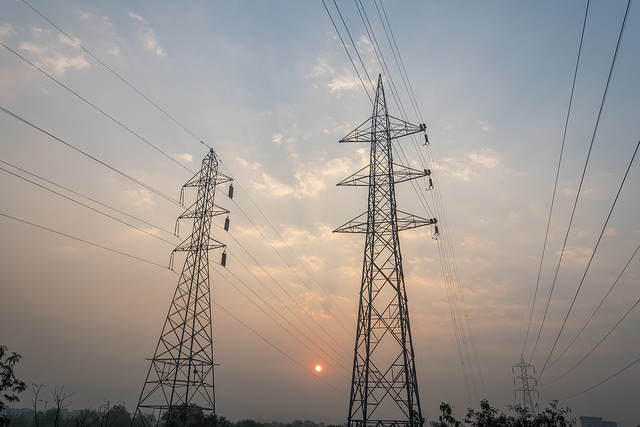 India's green energy corridor plan has seen 250MW of transmission capacity completed around Anantpur with a further 1.25GW due in 2017 in the Andhra Pradesh state.
Speaking in parliament, mines and energy minister Piyush Goyal said Andhra Pradesh was one of the first states to take up the green corridor and solar parks policies. The aim of the corridors is to spread solar and wind power from states rich in renewable resources to areas of high electricity demand and to reduce the risk of curtailment.
Around Anantpur, where there is a 1.5GW solar park named Ananthapuramu, 250MW transmission capacity is already complete under phase I, with 750MW expected in March 2017 under phase II, and 500MW set for September next year under phase III. These completion dates are in line with the expected commissioning dates for the solar power capacity.
Goyal added: "For the other solar parks the government is in dialogue with the Ministry of New and Renewable Energy for procurement of adequate land which will help us implement solar parks.
"As and when the land gets available we will again plant the infrastructure. We cannot plan transmission in advance. There has to be a potential buyer. The buyer has to tend to an agreement with the transmission company to ensure the payment of that transmission line."
India is soon expected to approve the doubling of its solar park policy plans to 40GW.