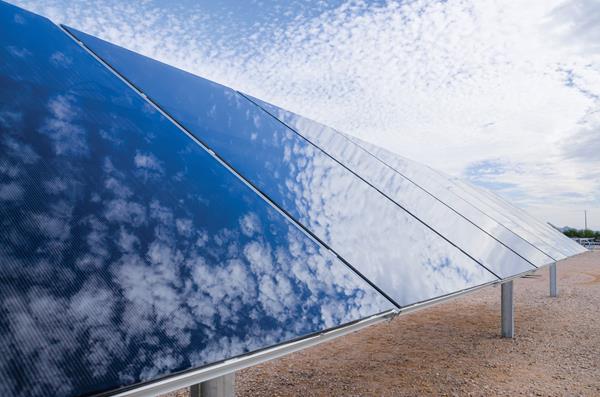 8point3 Energy Partners, the yieldco company formed by SunPower and First Solar, has signed agreements to acquire interest in the 50MW Hooper Project from SunPower and the 40MW Kingbird Project from First Solar.
These drop-down acquisitions are expected to generate roughly US$9 million in combined annual pre-tax cash flow. They also have a 20-year average contract life.
SunPower's Hooper Project is situated in Colorado's San Luis Valley and started operations in December 2015 with utility Xcel energy purchasing the power generated via a 20-year power purchase agreement (PPA).
Construction of First Solar's Kingbird Project, in Kern County, California, is expected to be complete next month. Power generated by the project will be sold to member cities of the Southern California Public Power Authority and the City of Pasadena under separate 20-year PPAs.
Chuck Boynton, chief executive of 8point3 Energy Partners, said: "We're pleased to announce our second and third drop-down transactions today. These acquisitions continue our long-term strategy of adding high quality solar projects with investment grade off-takers to our portfolio.
"These transactions, along with our purchase of the Kern County School District project in January, should enable us to achieve our targeted annual distribution growth rate of 12-15% through the end of 2017 without additional project acquisitions."