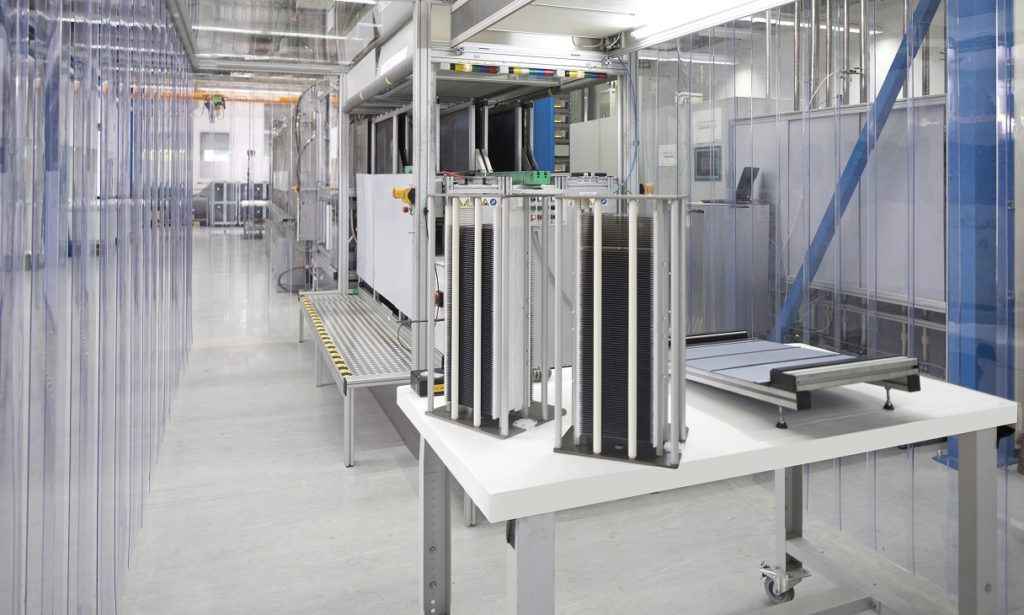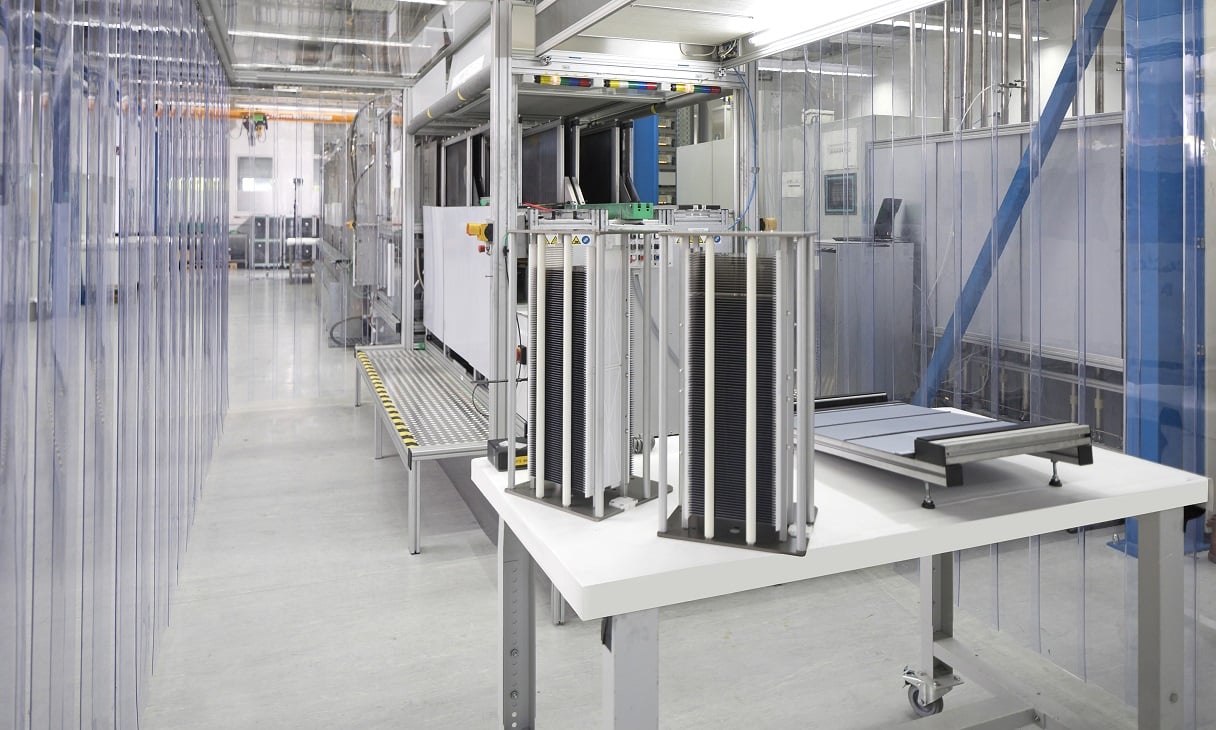 Last week Ursula von der Leyen, president of the European Commission (EC), unveiled the EU's response to the Inflation Reduction Act (IRA) and China's dominance in the solar supply chain with the Green Deal Industrial Plan (GDIP), which will be based on four pillars: a predictable and simplified regulatory environment, faster access to funding, enhancing skills and open trade for resilient supply chains.
If the IRA has been welcomed by the US solar industry almost as the saviour to boost a domestic manufacturing industry, in Europe the response seems more lukewarm.
Manufacturers from across the value chain have welcomed the initiative, yet are asking for more if the EU expects to compete on a level playing field with the likes of China – which currently has a share of more than 80% of the global value chain – the US and India.
"The GDIP is a very good first step but it has to be followed by others soon: a strategic alliance of capital, business and manufacturers and a plan for how to launch the industry," says Udo Möhrstedt, CEO at module manufacturer IBC SOLAR.
Trade body SolarPower Europe is calling on the EU to support technologies such as solar PV for Europe's green transition and energy security.
Dries Acke, policy director at SolarPower Europe, said in a statement last week: "Industrial policy focus on critical renewable energy supply chains is a good thing. However, we're worried by the lack of focus in the Green Deal Industrial Plan. We need support specifically for the bulk technologies that net-zero and energy security are based on."
A more detailed extent of the plan still remains to be seen, and some uncertainty as to how companies could be eligible for funding or the extent of such funding is yet to be unveiled. The IRA contains a detailed list of manufacturing credits throughout the value chain to boost the US PV manufacturing industry.
"We certainly welcome EU initiatives such as the Green Deal Industrial Plan. However, it will be of crucial importance how exactly such initiatives will be implemented. Precise details on the actions EU Commission intends to take remain to be seen," says a spokesperson at polysilicon manufacturer Wacker.
So far one of the major differences between Europe's funding and the IRA is how manufacturers get access to it and how long the process can be, says Davor Sutija, CEO at wafer producer NexWafe. In Europe, the application and funding can take up to two years, while in the US it will be dependent on the company to manufacture a certain product.
"Even if you stood this two-year process, there is no guarantee you will be successful in getting funding. In North America, if you make the product you get the money," adds Sutija.
This longer process for European manufacturers would not give a lot of movement for expansion or for the creation of new facilities since the EU's Temporary Crisis and Transition Framework – aimed at facilitating and accelerating the region's green transition – would be in place until 31 December 2025.
"Solar is the reality of the energy transition. Energy geopolitics is being redrawn specifically around solar technology. Not all net zero technologies are in the same boat – not in terms of strategic importance, or even the impact they're feeling from the Inflation Reduction Act," said Acke.
"We also have concerns about the timeframe involved – proposed state aid revisions under this communication will apply until 2025. The US is operating on a 10-year time frame. We were advocating for flexibility until 2030."
Möhrstedt says that the GDIP is an important and promising step but the EU needs to move faster if it seeks to establish substantial manufacturing capacity in Europe, adding: "We are competing not only with China and the US but also with other parts of the world like India."
In an attempt to increase and accelerate funding for solar manufacturing, member states will be able to give state aid to projects in their respective countries, potentially triggering a race to attract players to build factories in markets with bigger financial capacity.
"The European Commission and member states should fine-tune existing instruments with a selective approach, while also taking into account the existing industrial base and sector-specific know-how of individual countries to ensure that the outcome is as effective as possible," says a spokesperson at Italian utility Enel.
"We must also keep in mind that a massive surge in state aid risks a fragmentation of the internal market, favouring member states with greater fiscal capacity and penalising those with a limited one, distorting the playing field."
Meanwhile, one of the current issues manufacturers in Europe are facing is the instability of electricity prices that have increased costs in the past year.
"High energy costs in Europe are quite a challenge indeed. That's why for several years already we have been advocating an industry power price that ensures a level playing field for Europe's international competitiveness," says the Wacker spokesperson.
NexWafe's Sutija adds that in order to have a long-term manufacturing industry in Europe, predictable power contracts need to be secured for industries that are building renewables in the continent as it would in itself accelerate the installed capacity of solar and wind, while also decreasing electricity prices.
This would create a beneficial feedback loop in Europe as the increased manufacturing capacity would accelerate the uptake of renewables and lower electricity prices.
"It is crucial that strategy and measures to build up a whole European solar supply chain also strengthens the downstream to guarantee the contribution of solar energy to the climate targets," says IBC SOLAR's Möhrstedt.
In order to make investments in more solar silicon capacity a viable business case, the Wacker spokesperson says three prerequisites will be needed: capital expenditure incentives either through the EU and/or via national programmes, attractive costs in terms of electricity and customers ready to sign long-term supply contracts for the additional volume.
One of the four pillars of the GDIP will look into securing partnerships with other countries, and closing trade agreements that would secure a diversified supply chain. With that in mind, the EC will explore the creation of a Critical Raw Materials Club that would get European manufacturers the supply of raw materials needed for the creation of solar PV.
In such a fast-growing market like the solar industry, availability has its own meaning and diversification its own worth, says Möhrstedt, adding this justifies the support for the construction and operation of a European solar manufacturing industry.
"On the other hand, we do need components from outside the EU even if we succeed. This means that Europe should support its own manufacturing and open borders," says Möhrstedt.
Even though the solar industry has welcomed the EC's plan to kick-start and accelerate a domestic solar manufacturing industry, more needs to be done and fast, which has not been something the EU is known for due to its bureaucratic process.
Some of the issues raised would need to be resolved in a timely manner, especially since there remain only two years for the continent to reach the target of 30GW of annual manufacturing capacity across the entire solar value chain.
While the energy crisis has spurred the deployment of renewables across the continent and accelerated the green transition, it has however impacted negatively those responsible for the creation of the solar supply chain in Europe.
"In Europe, we have high electricity prices. We need to have access to stable and lower electricity prices. If you're going to do the type of manufacturing that [solar] PV requires," says Sutija. "You need to have predictable long-term financial support, the way that the Inflation Reduction Act does all the way to 2031. And you need to act quickly, and have decision cycles that are shorter than one to two years."
PV Tech publisher Solar Media will be organising the PV CellTech 2023 Conference in Berlin, Germany during 14-15 March. The event returns for a second year in a row in Berlin and will be looking at the competing technologies – including heterojunction and tunnel oxide passivated contact (TOPCon) – and roadmaps for PV cell mass production during 2024-2026.