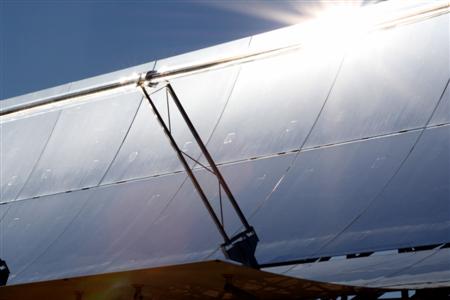 Spanish renewables giant Abengoa, which entered insolvency proceedings last November, has sold its 20% share in the 100MW Shams-1 concentrated solar power (CSP) plant in the United Arab Emirates to Abu Dhabi-based renewable energy company Masdar.
Abengoa previously held a stake in the CSP plant as part of a joint venture with Masdar and French energy company Total.
The sale is part of a non-strategic disinvestment plan that was previously announced by Abengoa, totaling approximately EUR1 million (US$112 million). The firm has already completed the sale of its former offices in Madrid and other non-strategic assets. The company expects to close further transactions in the coming days.
Last November Abengoa began insolvency proceedings after Gonvarri, an arm of industrial group Gestamp, decided against a plan to invest around €350 million into the company.
José Domínguez Abascal, chairman of Abengoa, said: "Income from the sale of assets will be used to cover expenses of the company in order to face the negotiation process under Article 5 of the Spanish Insolvency Law.
"We are committed to transforming the business in order to adapt to the changing environment, while keeping characteristic aspects of the company like cutting-edge technology and innovation which have defined Abengoa since its very beginning," he added.