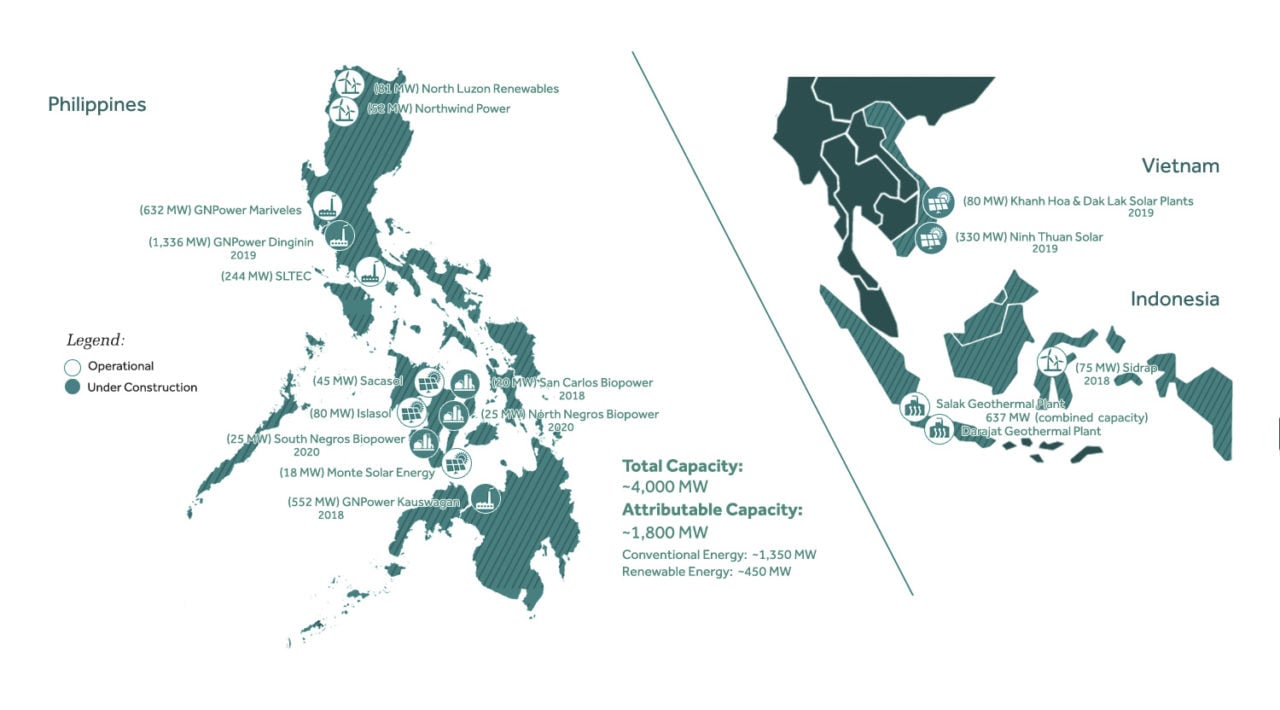 AC Energy is to support its renewable portfolio with US$410 million in fresh funds, raised through a green bond structure supported by major development finance players.
The World Bank's International Finance Corporation (IFC) invested US$75 million to anchor a five-year US$300 million green bond tranche for the renewables specialist, a subsidiary of Philippine conglomerate Ayala Corp. Meanwhile, US$20 million was invested by the Asian Development Bank to support a separate 10-year US$110 million tranche.
AC Energy will dedicate the fresh funds to its 2025 Vision plans, which should see the firm's East Asian and Pacific renewable portfolio grow to reach the 5GW capacity mark by that year.
According to the IFC, the US$75 million it has supplied are earmarked for "selected" solar PV and wind projects in Vietnam, a country AC Energy has decisively expanded into in recent years.
In 2018, the firm launched works for its first two Vietnamese projects – 330MW Ninh Thuan Solar and 80MW Khanh Hoa & Dak Lak – which are now under construction. The duo comes to join an already-built Philippine PV portfolio that includes the Islasol (80MW), Sacasol (45MW) and Monte Solar Energy projects (18MW).
AC Energy's fundraising efforts come after reports emerged last May that it was looking to divest a coal-fired plant on the Mindanao island, with plans to re-focus on renewables. Last November, local media reported the firm would retain control of the 552MW facility for the time being.
The Singapore-listed green bond structure – a certified climate bond – is the first infrastructure-focused instrument of its nature to list in South Asia, the IFC said.
Vivek Pathak, the IFC director responsible for East Asia and the Pacific, said the raise showcases the "tremendous potential" of green bonds to unlock institutional capital for infrastructure assets.
"We look forward to expanding our support of such issuances across Asia, advancing the integration of regional power and financial markets," he added.