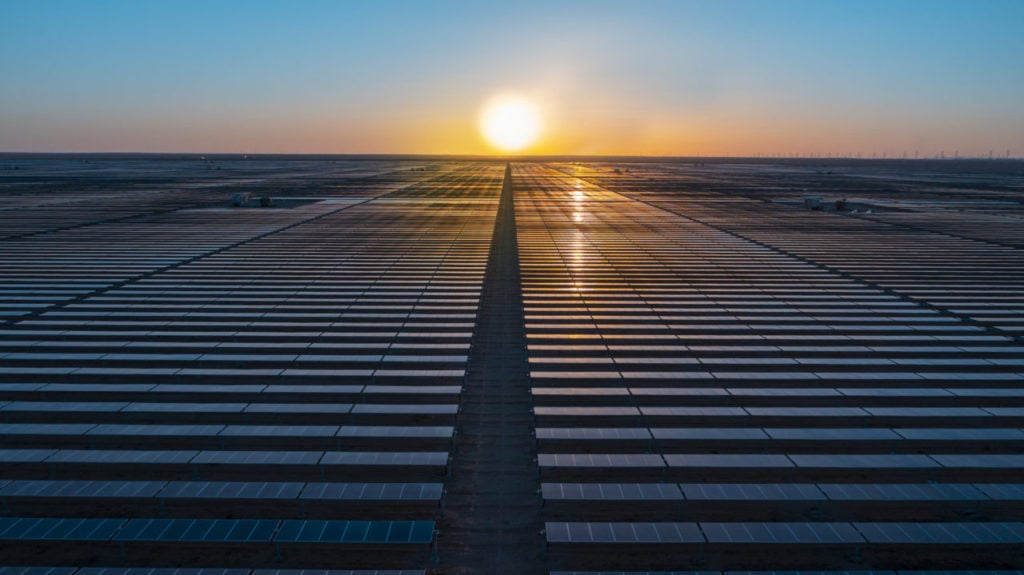 ACWA Power has signed an agreement with Badeel – the water and electric holding company of the Saudi Arabian Public Investment Fund (PIF) – to develop 4.5GW of solar PV projects in Saudi Arabia. The projects will represent an investment of SAR12.2 billion (US$3.3 billion).
The three projects in the portfolio – the Ar Rass 2, Saad 2 and Al Kahfah solar plants – will be approximately 2GW, 1.125GW and 1.4GW in capacity respectively. Power purchase agreements are in place with the Saudi Power Procurement Company (SPPC) to offtake the power from the sites. Financial close for the portfolio is expected in Q3 of this year.
Mohammed AlBalaihed, head of energy & utilities at PIF, said: "The three new solar projects are part of PIF's commitment to develop 70% of Saudi Arabia's renewable energy by 2030, in line with the National Renewable Energy Program (NREP). Renewable Energy is one of PIF's priority sectors, with a focus on unlocking the capabilities of promising sectors and enabling the private sector to enhance Saudi Arabia's efforts in diversifying the economy."
ACWA Power has had other dealings with PIF subsidiary Badeel in the past, in November the companies joined forces to build another 2GW PV plant in Saudi Arabia's Makkah province, which is also contributing to PIF's NREP renewable energy targets. PIF and its subsidiaries are currently developing five projects worth 8GW and US$6 billion of investment towards the country's target of 59.7GW of deployed renewables by 2030.
PIF said in a statement that it plans to support local economies and supply chains by upholding a significant domestic content requirement for its PV projects.
A lot of significant PV companies are making strides in the Saudi market. In March 2022 US solar tracker supplier Nextracker signed a 450MW supply deal for the first phase of an ACWA Power/PIF project, whilst fellow tracker company Arctech signed a 1.5GW Saudi supply deal last month.