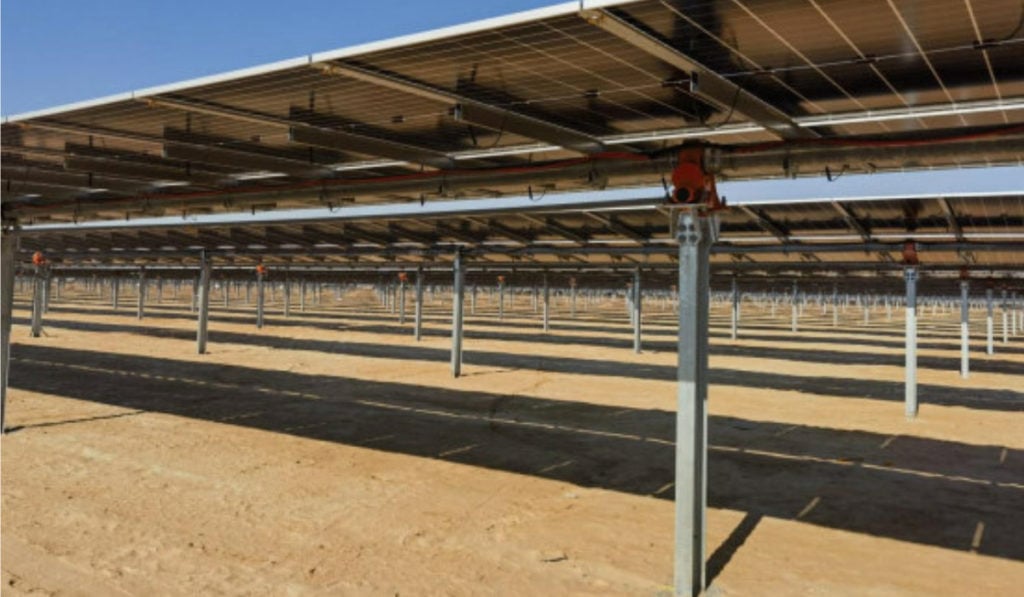 Solar tracker provider Arctech is set to provide 1.5GW of SkyLine II solar trackers for a project in Saudi Arabia.
Located in the Al Shubakh district, Jeddah City, the ASB project is said to be the biggest solar plant in construction in the Middle East region, while it is also Arctech's first solar checking and racking project in Saudi Arabia.
Arctech said this project is part of the Saudi Arabian government's energy transition effort, as it is aiming for 50% of its energy to be generated from renewable sources by 2030, equivalent to 27.3GW of renewable energy installation.
Since 2016, the Saudi Public Investment Fund has invested about US$400 billion in alternative energy, according to Arctech.
Arctech' has had a presence in the Middle East for some years as it secured a 2.1GW supply deal with China Machinery Engineering Corporation (CMEC) for the Al Dhafra PV2 PV plant in Abu Dhabi. Under this agreement, Arctech provided its flagship SkySmart II trackers, which the company said would be able to cope with high temperatures and a harsh environment at the project site.
Moreover, Arctech recently signed a deal to supply its SkyLine II solar trackers to a 312MW project in Azerbaijan. The project, located in the southwest of Azerbaijan's capital Baku, will be the largest solar project in the country, with its estimated annual electricity generation reaching 500 million kWh.
Earlier this month, Arctech also announced its deal to deliver 365.8MW of its SkyLine II solar trackers to a solar power plant in Mexico. After completion, the Puerto Penasco Solar Park, located in the Sonora state, will become the largest solar plant in a single unit in the country.