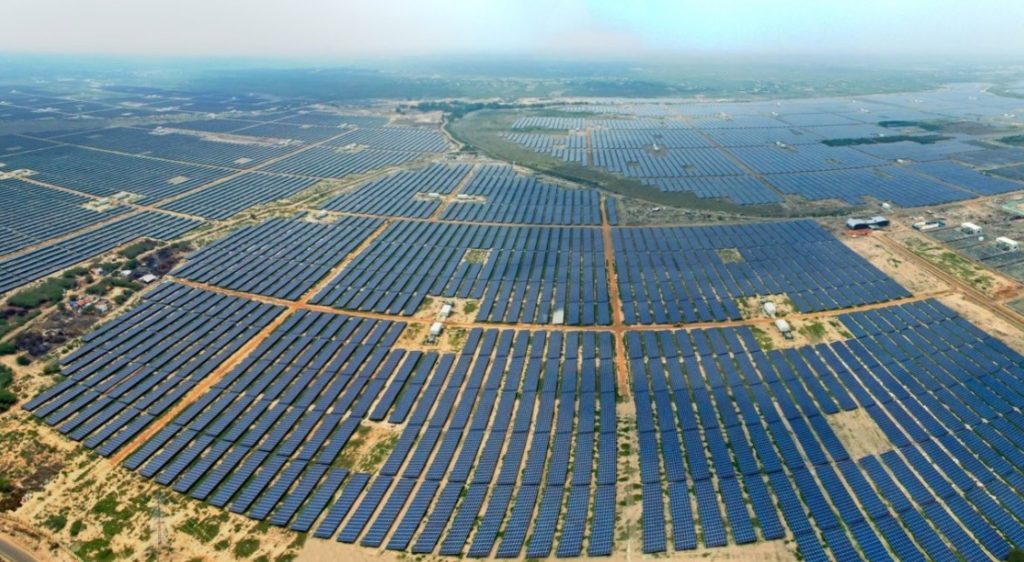 Indian renewable company Adani Green Energy Limited (AGEL) posted an improved EBITDA from power supply in the last financial year, while its operational capacity increased by 49% year-on-year, according to its latest financial results.
The company said in an announcement that its EBITDA from power supply increased from INR35.3 billion (US$430 million) to INR55.38 billion, equivalent to a 57% increase. Its revenue from power supply also increased from INR37.8 billion in FY2022 to INR58.3 billion in FY 2023, up 54%.
Quarterly, the company's revenue from power supply was up from INR11.3 billion in Q4 FY 2022 to INR21.3 billion in Q4 FY 2023. EBITDA from power supply also saw a significant increase, up from INR10.6 billion in Q4 FY 2022 to INR19.7 billion. 
The growth in both revenue and EBITDA from power supply was driven by a capacity addition of 2,676MW, according to the company. In addition, the Indian Supreme Court has upheld the favourable order from Appellate Tribunal for Electricity (APTEL) for 288MW solar plants at Kamuthi in Tamil Nadu that has resulted in a one time revenue upside of INR7.48 billion, including late payment surcharge and recurring positive annual impact of about INR900 million.
Additionally, AGEL realised 3.9 million carbon credits generating a revenue of INR 1.57 billion.
The company also announced details of its operational capacity. In FY 2023, its operational capacity was 8,086MW, increasing from 5,410MW in FY 2022 or by 49%. However, solar only increased by 4% year-on-year to 4,975MW in FY2023 from 4,763MW in FY2022.
AGEL added 2,676MW of renewable capacity to its operational fleet in FY 2023, which included 2,140MW solar-wind hybrid plants in Rajasthan, 325MW wind power plant in Madhya Pradesh and 212MW solar power plants in Rajasthan. The company also signed PPAs for 450MW wind projects and 650MW solar projects with SECI in FY 2023.
The sale of energy increased by 58% year-on-year to 14.9 billion units in FY 2023, primarily backed by strong capacity addition, analytics driven O&M enabling high plant availability and the deployment of the latest renewable technologies.
"AGEL's operational capacity has grown at a CAGR of 33% over the last five years, outpacing overall renewable capacity growth at ~15% CAGR in India in the same period. De-risked project development, analytics driven O&M, disciplined capital management and a strong governance framework continue to be the backbone of our sustained growth," said Vneet S Jaain, managing director and CEO of AGEL.