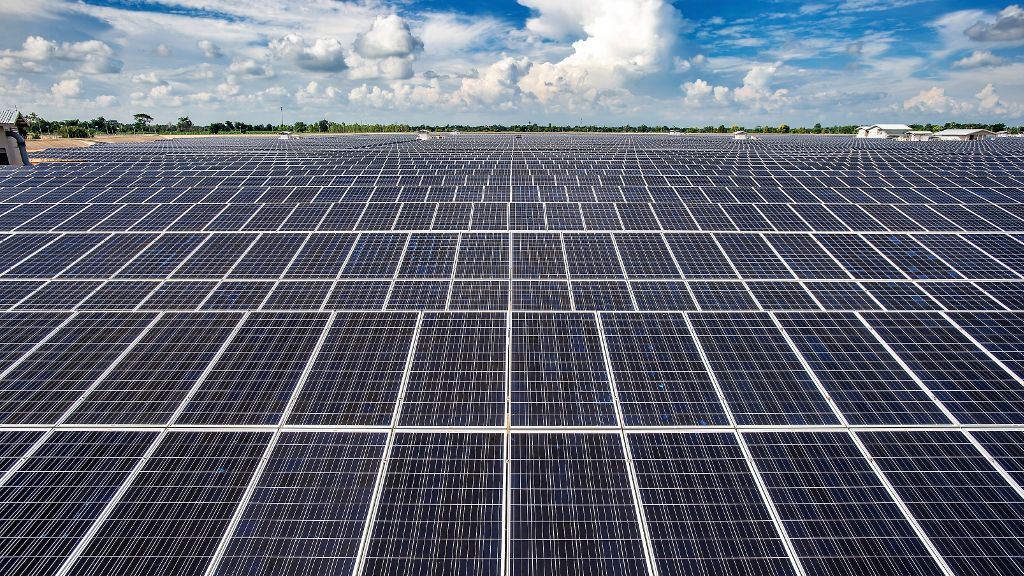 The Asian Development Bank (ADB) is providing financial assistance for the construction of Cambodia's first large-scale solar power project – a 10MW farm based in Bavet.
ADB is funding Singapore construction firm Sunseap Group – one of the largest sustainable energy providers in Southeast Asia – via a US$9.2 million debt package to build the project under a 20-year PPA with the country's electricity regulator Electricité Du Cambodge (EDC) under a public-private partnership (PPP) arrangement.
Sunseap won the tender for the project last year. It is Cambodia's first competitively bid renewable energy IPP project, and holds significance considering the electrification rate in Cambodia still only remains at 55%.
The ADB financing package includes co-financing from a private sector financial institution through ADB's B Loan programme and a concessional loan from the Canadian Climate Fund for the Private Sector in Asia (CFPS). According to ADB, the CFPS loan was instrumental in assisting the sponsors to overcome some of the early mover risks and cost premiums associated with a first-of-its-kind project such as this.
The project, based near Bavet, a special economic zone in Svay Rieng province, is scheduled to begin operations in August 2017. It will produce enough clean energy to be able to meet around one quarter of Bavet City's local energy demand – half of which is currently being met through Vietnamese power imports.
Electricity tariffs in Cambodia are higher than those in neighbouring countries mainly due to the high cost of fossil fuel-based generation and the fragmented power supply system in the country.
"We are honoured to have received the support of ADB as we embark on this large-scale project. Cambodia is a fast-growing market with vast potential for solar development," said Frank Phuan, founder and director of Sunseap Group. "While electricity consumption in Cambodia has increased significantly over the years, almost half of the country's population currently has no access to stable, affordable electricity. Through this partnership, people in rural Cambodia will gain access to a precious commodity that many in the urban developed world take for granted."
"ADB's leading role in financing this project will help demonstrate the benefits of increasing Cambodia's power supply through PPPs using local, renewable energy sources," said Christopher Thieme, ADB's deputy director general for Private Sector Operations. "It will also signal to the government, investors, and international financiers that private sector-led infrastructure investments can be undertaken successfully in a transparent manner, at a competitive price, and with a sound financing package."
In related news, ADB recently approved a US$175 million loan to the Power Grid Corporation of India (Powergrid) for solar park transmission.