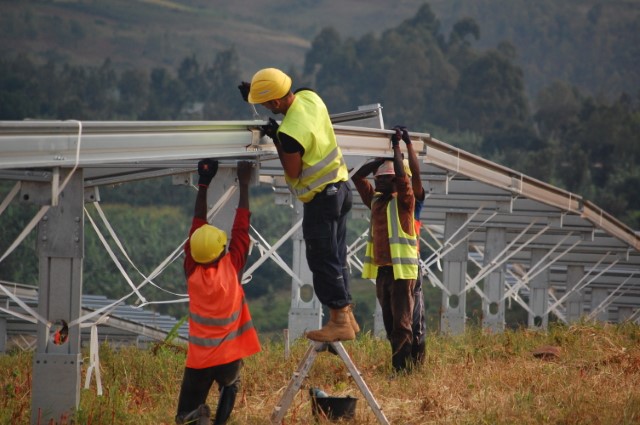 Abu Dhabi Fund for Development (ADFD) aims to support 18MW of solar energy in Mauritius and Rwanda.
The plan, under ADFD's fifth funding cycle, eyes the provision of affordable, clean energy to more than 2.5 million people in low-income communities.
Following the UAE-Pacific Partnership Fund (UAE-PPF), the UAE has also announced the launch of a new initiative to implement innovative clean energy solutions in the Caribbean. Through the newly established US$50 million UAE-Caribbean Renewable Energy Fund (UAE-CREF), ADFD has approved the financing of five renewable energy projects worth US$15 million.
Mohammed Saif Al Suwaidi, Director General of ADFD, said: "ADFD has long adopted an unequivocal development aid policy that mandates it to work towards eradicating global poverty and achieving sustainable development in developing countries. As the leading national entity for development aid, the Fund has contributed to bolstering the status of the UAE as a respected and valued member of the international community, and a key global provider of development assistance."
ADFD was also a backer of the recently completed 105MW project in Jordan – the country's largest to date.