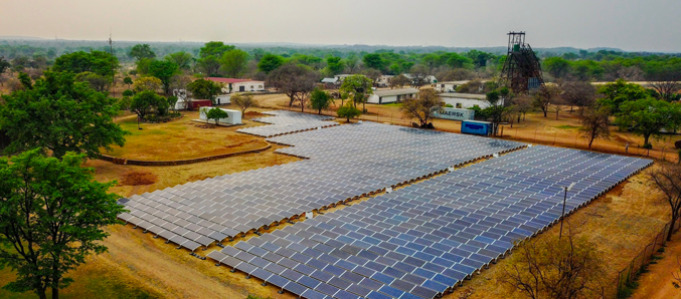 The African Development Bank (AfDB) has approved a US$50 million loan for small-scale renewable energy projects in Zambia, after recent droughts caused a serious electricity supply deficit due to the country's heavy reliance on hydropower.
This comes on top of the US$52.5 million in financing approved by the Green Climate Fund (GCF) in February as part of a financing framework.
Zambia's Government launched the Renewable Energy Feed-in-Tariff (REFiT) policy in 2017 to support private investments for small-scale <20MW renewable projects, driven by the hydropower deficit. The 'Global Energy Transfer Feed-in Tariffs' (GETFiT) Zambia Programme was then brought in to facilitate the implementation of the REFiT Policy aiming to finance 200MW of renewable energy projects.
The GETFiT programme will be co-financed by the GCF and AfDB along with other yet to be determined co-financers.
"This is an innovative financing framework that enables the transition to sustainable energy in Zambia, and an important milestone in our partnership with the GCF," said the AfDB's vice-president for Power, Energy, Climate and Green Growth, Amadou Hott.
AfDB's director for Renewable Energy and Energy Efficiency, Ousseynou Nakoulima, said: "With the support of the GCF, the Framework will foster country ownership through the active engagement of local investors, banks and entrepreneurs in the development of renewable energy projects in Zambia."