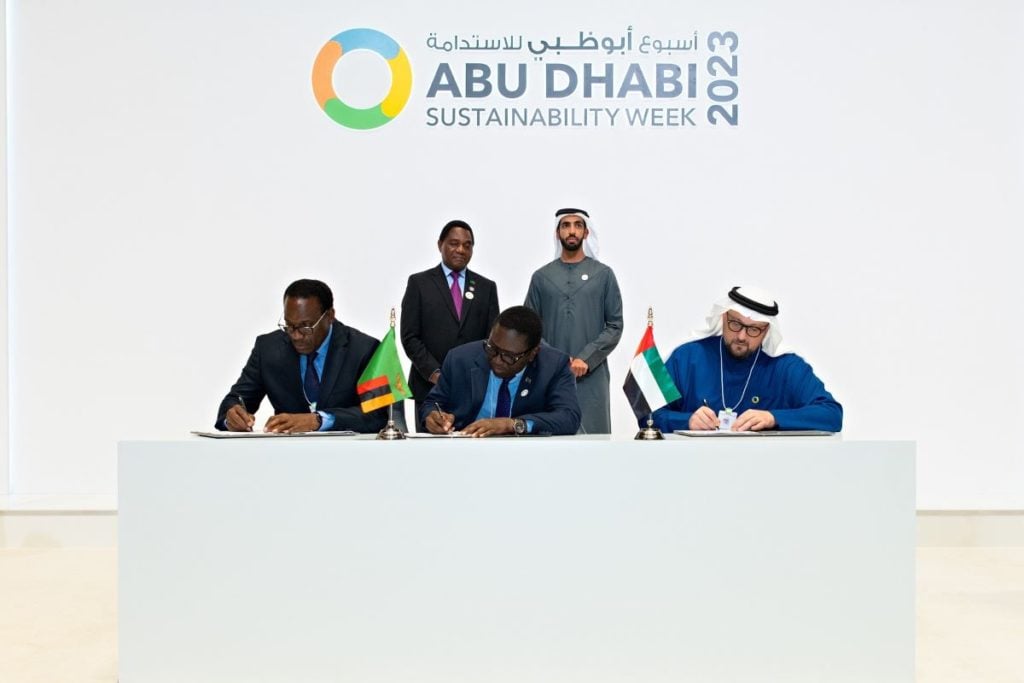 UAE-owned renewables company Masdar has signed a memorandum of understanding (MOU) and a joint development agreement with Zambia state-owned utility Zesco to develop 2GW of solar PV in the African country.
The deployment of the projects will be done in several phases, with the first one comprising 500MW of large-scale solar PV. The plants will bring a US$2 billion capital injection to the country, according to the president of Zambia, Hakainde Hichilema.
The 2GW pipeline of solar PV will contribute to diversifying Zesco's energy generation portfolio and reduce the company's reliance on hydropower generation, said the utility.
Earlier this week, Masdar signed another MOU with four Dutch companies – including the Port of Amsterdam – to establish a green hydrogen supply line from UAE to Europe.
Moreover, the UAE-based developer signed a partnership with the State Oil Company of the Republic of Azerbaijan for the joint development of renewable projects with a combined 4GW of capacity.
This agreement follows a deal the company signed last year with Azerbaijan's Ministry of Energy for the development of 10GW of renewables.