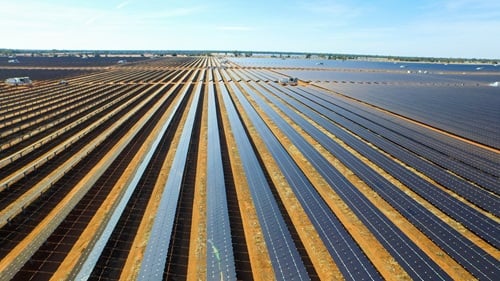 Australian power firm AGL Energy (AGL) has sold its 102MW Nyngan and 53MW Broken Hill solar plants to the Powering Australian Renewables Fund (PARF) for AU$257 million (US$194 million).
In July, AGL partnered Australian investment manager QIC and its clients the Future Fund and the QIC Global Infrastructure Fund to create the PARF fund, which aims to fulfil up to 20% of Australia's Renewable Energy Target (RET) for 2020.
To achieve this, the goal is to own AU$2-3 billion worth of large-scale renewable energy projects totalling more than 1GW in combined capacity.
The two solar farms represent the PARF scheme's first ever acquisition. AGL is writing a long-term offtake agreement with the Nyngan and Broken Hill plants as part of the sale.
Westpac, NAB, Sumitomo Mitsui Banking Corporation, Mitsubishi UFJ Financial Group and BNP Paribas have all acted as lenders to the transaction.
AGL managing director and chief executive Andy Vesey said: "We're very encouraged by the level of interest and calibre of lenders wanting to get involved in the PARF. AGL created the Fund to help kick-start the investment deadlock in renewable projects by providing an innovative financing platform where like-minded organisations can share the investment risk over the medium- to long-term.
He added: "The PARF has acquired the Nyngan and Broken Hill solar plants as seed assets ahead of schedule and we're confident of announcing the first new renewable project build ahead of our original March 2017 target as well."
QIC and AGL plan to continue growing their renewable energy asset portfolio through their special PARF fund. AGL's two planned wind farms in Silverton, New South Wales, and Coopers Gap, Queensland, are expected to be the next two projects offered to the Fund.
At the offset, AGL provided AU$200 million in equity funding to the PARF, while QIC provided AU$800 million on behalf of its clients.
In order for Australia to handle large amounts of renewables on the grid, Vesey said there may be a need for renewable projects "to contract with firm and flexible thermal plants to provide a 'virtual power plant' that is largely renewable, but also firm and can be called upon when needed."