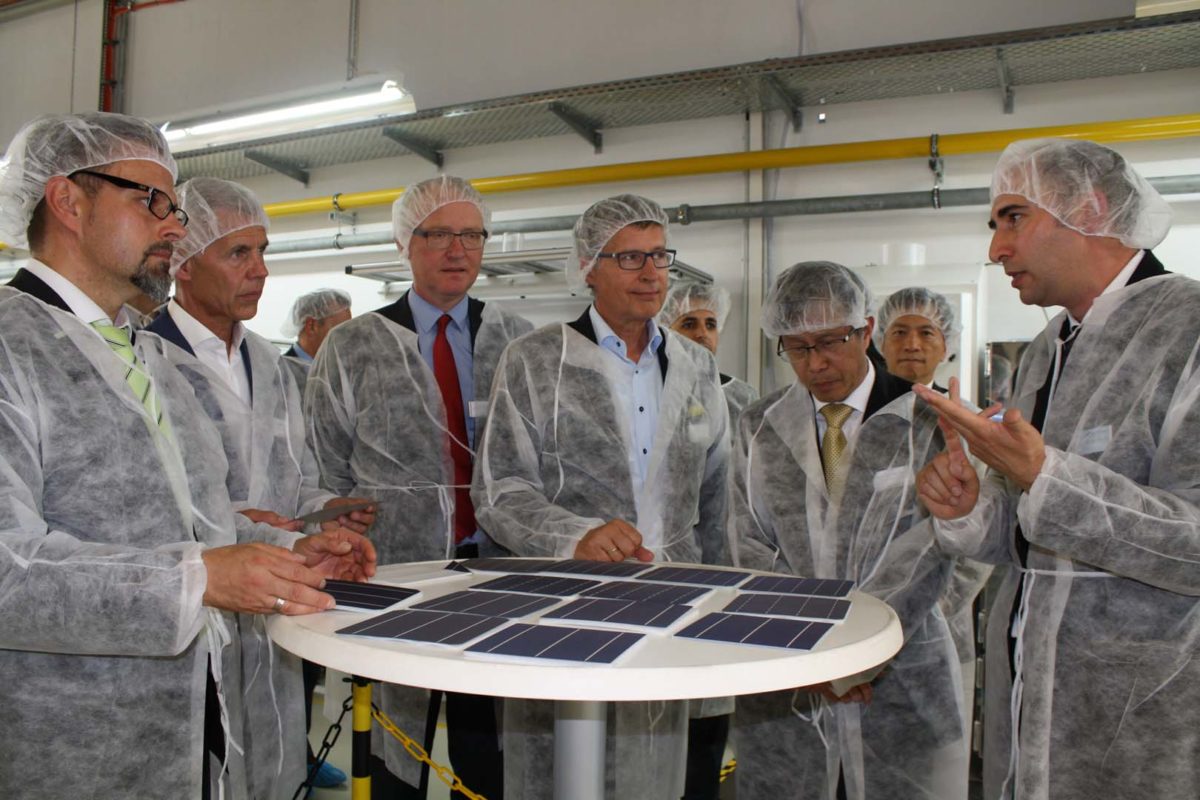 German-based PV module manufacturer aleo Sunrise said it had started production of its 'CELCO' high-efficiency PERC (Passivated Emitter Rear Contact) solar cells at its production plant in Prenzlau, Germany.
aleo Sunrise announced in September, 2015 that it would add solar cell production at its module assembly plant. The company noted that after nine months of construction and 'renovation' phase its current annual production capacity of the two production lines was 100MW. The facility was said to be capable of accommodating four production lines and 200MW of nameplate capacity.
"We can produce 3, 4 and 5-busbar cells and thanks to the Group's proven CELCO technology achieve average efficiencies above 21 percent in mass production," noted Alexander Kasic, head of cell production at aleo.
PV Tech recently conducted a new bottom-up analysis of PV manufacturing capacity expansion announcements since the beginning of 2014, measured against actual execution of plans that had or would convert to effective capacity by the end of 2016.
aleo Sunrise had initially announced a 200MW solar cell expansion, however only 100MW would seem to have been installed.
The company noted that in the current year the production of about 30MW of poly- and monocrystalline solar cells was planned.