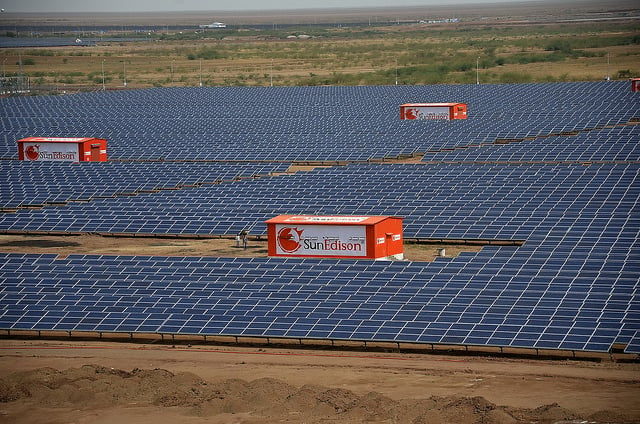 Capacity for a solar park in the Indian state of Gujarat has been awarded to four companies in the latest National Solar Mission (NSM) auction after changes to viability gap funding (VGF) funding garnered more interest from developers.
The results for the 160MW up for grabs at the Charanka Solar Park, handed out by the Solar Energy Corporation of India (SECI) were as follows:

The VGF, a financial support mechanism from the government, was altered for this particular bid.
Previous projects involving the VGF funding in NSM, Phase II, Batch III, were to have the VGF dispersed in six tranches, starting with 50% at the commissioning of the project, followed by 10% in each of the subsequent five years.
However, in Batch IV, 100% of the VGF will be dispersed to the developer on the commissioning of the plant. Meanwhile, SECI also obtains a bank guarantee for 20% of the VGF amount.
Mudit Jain, consultant at Bridge to India, told PV Tech: "This Gujarat tender was initially launched under the Phase III, but it subsequently moved to Phase VI because there was not enough developers interest. [This] was more to do with the cost of the solar park.
"The cost of solar park is very high in Gujarat. It is perhaps the highest in India. So that is the reason for shifting to Phase VI to improve the project viability by a bit more."
While some solar park developments across India have helped drive the record low soalr bids in recent months, such as in Rajasthan and Andhra Pradesh, the solar park policy also been cited in some cases as actually more expense for developers.