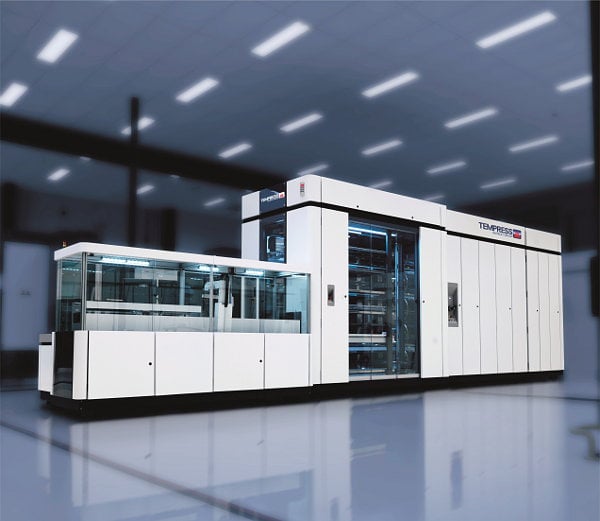 Specialist PV manufacturing equipment supplier Amtech Systems continues to benefit from major solar order conversion to revenue in its fiscal fourth quarter of 2017.
Amtech reported fiscal fourth quarter 2017 revenue in its solar segment of US$30.1 million, up from US$29 million in the previous quarter and almost double solar segment revenue of US$16.6 million in the second quarter of fiscal 2017.
The solar segment results are the highest seen by Amtech.
Amtech's solar segment order backlog stood at US$81.4 million, down from US$98.2 million in the previous quarter as the company ships orders and new order intake declined to US$9.6 million in the reporting quarter.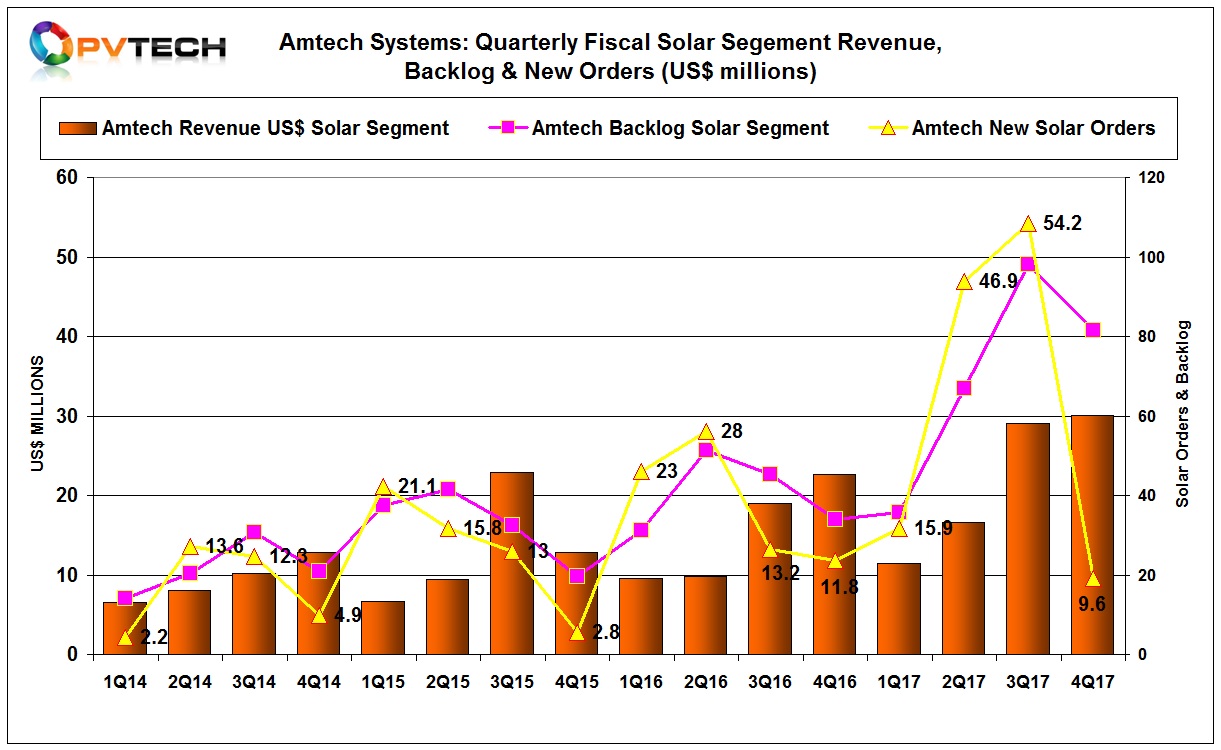 Backlog includes deferred revenue and customer orders that are expected to ship within the next 12 months.
Fokko Pentinga, Chief Executive Officer of Amtech, commented, "We are pleased to report that shipment of Phase I of the [solar] turnkey order and strong shipments of semiconductor products led to strong financial results in the fourth quarter and fiscal year 2017."
Management noted in its earnings call that the large 1GW turnkey order won in China was on track having shipped both production lines of the Phase 1 capacity expansion, which shipped in fiscal 2017 and tool install was under way. The first line of Phase 2 had also been recently shipped while the second line of Phase 2 was expected to be shipped by the end of calendar 2017. Both initial phases account for around 500MW.
The first quarter of fiscal 2018 is expected to be positively impacted by the solar business due to the shipment of all Phase 2 equipment of the large multi-phase turnkey order, according to the company.
However, Amtech noted that it was expecting a softer fiscal second quarter in 2018, until it was clearer on the timing of the next phase of the turnkey order, although management were expecting revenue recognition inline with expectations in the fiscal second half to be in line with the first half of the fiscal year.
Guidance
Amtech guided fiscal total fiscal first quarter 2018 revenue to be in the range of US$60 to $70 million, up from the fiscal fourth quarter 2017 revenue of US$54.7 million.