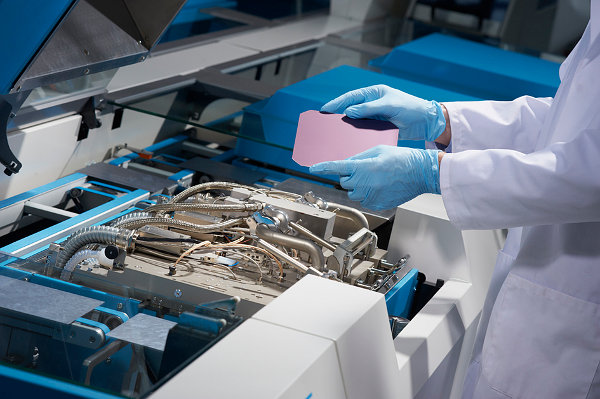 Specialist PV manufacturing equipment supplier Amtech Systems reported strong order intake in the fourth quarter of 2015 with new order flow continuing into January, 2016 as China-based PV manufacturers expand production at facilities in South East Asia.
Amtech reported US$23 million of new orders from the solar sector in its fiscal first quarter 2016, boosting its solar order backlog to US$31.3 million at the end of 2015.
However, Amtech separately reported that it had secured approximately US$12 million in new solar orders in January, 2016 alone, comprised of orders for its ALD (Atomic Layer Deposition) subsidiary, SoLayTec, PECVD tools from subsidiary, Tempress Systems and wafer batch handling systems from R2D Automation.
Fokko Pentinga, CEO of Amtech, commented: "We had healthy order activity in the first quarter of fiscal 2016 with US$35.6 million in orders, driven primarily by our solar business. Quoting activity in solar remains strong supporting our current view that we can expect to see continued improvement in the marketplace. We expect to see most of the benefit of our recent solar orders in the second half of fiscal 2016, due to timing of shipment. As a market leader, we are focused on building upon the distinctive strengths of our solar technology solutions to support our customers' interest in advancing both their product and productivity."
The company reported net revenue for the first quarter of fiscal 2016 of US$22.1 million, a 22% decline, compared to US$28.2 million in the prior quarter.
Gross margin in the first quarter was 27%, compared to 23% in the prior. The company made a net loss of US$4.0 million. RD&E expense was US$2.3 million, compared to US$3 million in the previous quarter.
On a geographical basis, the Americas accounted for 31% of sales, Asia-Pacific 54% and Europe 15%.
Brad Anderson, Amtech Systems CFO noted in the earnings call that much of the order intake came from China-based PV manufacturers and some Taiwanese solar cell producers expanding production at facilities in South East Asia.
"On the geographic, these orders still are coming from predominantly, say, China-based, say, Taiwan-based companies, some within Taiwan, a little bit within China, but a lot of that outside of China, say, Indonesia and other locations," noted Anderson.
Pentinga also noted in the earnings call that the company was in discussions with a number of PV manufacturers in relation to "major technology turnkey projects for cell production lines."
Amtech guided fiscal 2016 second quarter revenue to be in the range of US$20 to US$22 million. The recent orders received in December and January and anticipated future order activity meant that its revenue run rate would be significantly higher in the second half of fiscal 2016 compared to the first half of fiscal 2016. The new orders are expected to ship within the next six to twelve months, according to the company.
Attend the inaugural PV CellTech technical conference being held in Kuala Lumpur, Malaysia between 16-17 March, 2016, covering the latest technology and manufacturing developments. More details here.