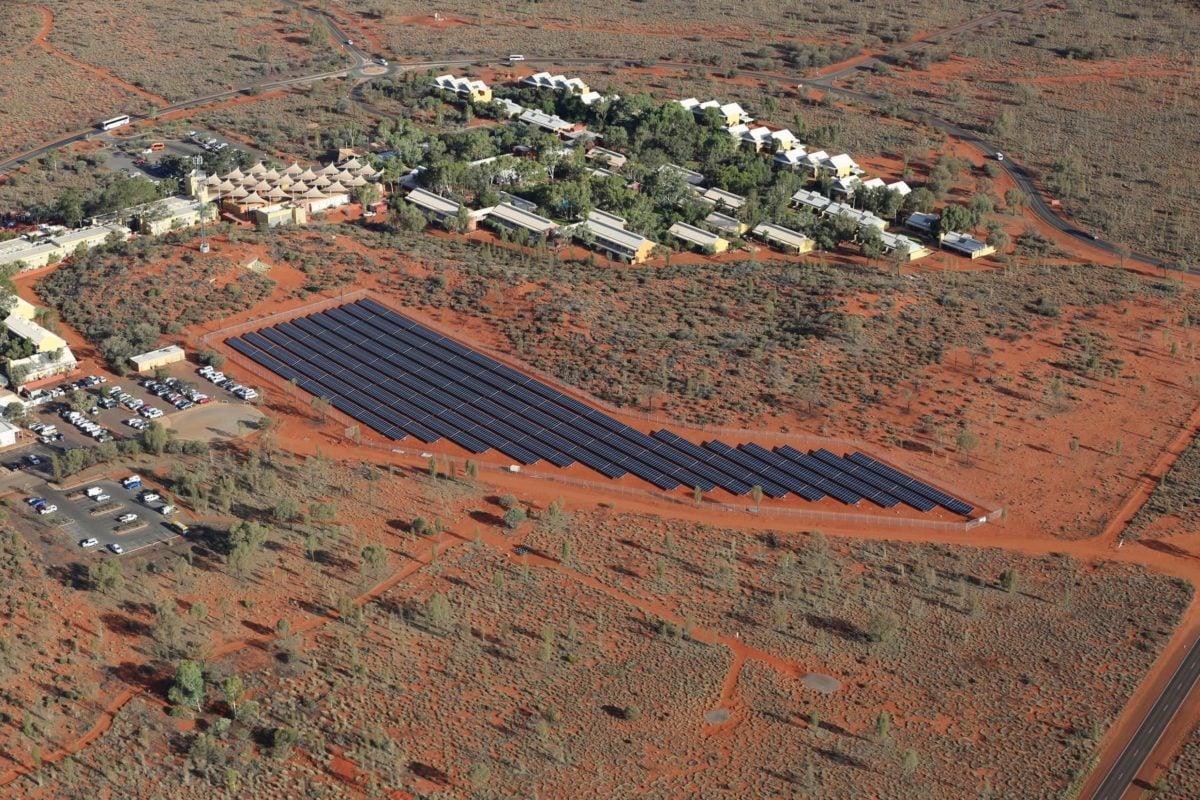 The Australian Solar Council has claimed that reported plans to merge the Australian Renewable Energy Agency (ARENA) and the Clean Energy Finance Corporation (CEFC) could result in the removal of funding for ARENA.
However, since the reports emerged, Australian energy minister Greg Hunt took to Twitter to deny any plans to merge the two bodies:
We're not merging CEFC & ARENA. The report is wrong. Typical of Labor to get basic facts wrong. https://t.co/t30Pxrh4Xa

— Greg Hunt (@GregHuntMP) March 22, 2016
The Australian Solar Council's comments were backed up by campaign group Solar Citizens, which said a merger of the two climate action bodies that support renewables was a "risky gamble" and would harm research and development, demonstration projects and deployment projects.
Reports have suggested that Malcolm Turnbull's government will merge the two bodies, which would then be financed by borrowings instead of federal budget allocations.
John Grimes, chief executive of the Australian Solar Council, said that such a move could result in the defunding of ARENA, which currently has more than AU$1 billion (US$759 million) in unspent funds that are "desperately needed" to stimulate investment in research and development and renewable energy projects.
Grimes also pointed out that the CEFC and ARENA have different roles. ARENA supports research and development and early-stage commercialisation through grant funding, he said. Whereas, CEFC supports renewable energy projects at a later stage of development, which have the capacity to repay loans.
For example, in January, ARENA shortlisted 22 PV projects totalling around 766MW to move to the next phase of its competitive large-scale solar bidding process. Alongside the ARENA programme, the CEFC is running its own large-scale solar programme, which will provide up to AU$250 million of financing for projects of 10MW or larger.
Under the premiership of Tony Abbott, the government had sought to abolish the CEFC and stepped in to block the organisation from various investments such as in rooftop solar. Two attempts to abolish the CEFC were rejected by the senate.
Grimes added that the industry is still recovering from Tony Abbott's "war on solar" and the attempts to hamper ARENA and CEFC,therefore more uncertainty was unwelcome.
Solar Citizens national director Claire O'Rourke said: "You can't fund a 100% clean, renewable energy future for Australia by gambling on secure, long-term funding for major proven programmes that support innovation and investment in renewables, including solar and wind. In the lead-up to the Federal election, we are surprised to see the Federal government pass the buck on innovation in the renewables sector.
"Deployment projects, which receive the largest proportion of ARENA's funding, would also see a dramatic fall in activity as investors would no longer have the ability to effectively manage risk or guide projects in the medium-to-long-term."
The Australian Solar Council has sought an urgent briefing from the Australian Government.
This article has been updated to include the Tweet from Greg Hunt.
Australia's largest PV farm and Ayers rock solar
In other news, developer Origin Energy has chosen engineering firm RCR Tomlinson to provide design and engineering services for a proposed 200MW solar farm in Dalby, Queensland, which if implemented will be the largest solar plant in Australia. The plant is expected to receive grant funding from ARENA.
Elsewhere, Voyages Indigenous Tourism Australia (Voyages) and Australian renewable energy company Epuron have commissioned a 1.8MW PV system at the Ayers Rock Resort near Uluru.
ARENA is providing AU$450,000 funding support to Voyages to analyse and promote the learning and expertise gained throughout development and construction.