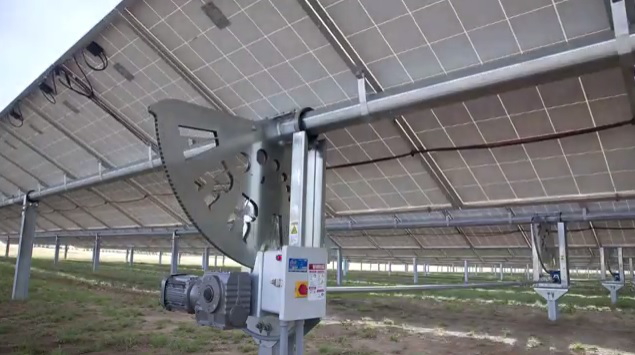 Single-axis PV tracker firm, Array Technologies has secured a 333MW order for its DuraTrack HZ v3 system for the Darlington Point Solar Farm, 50 kilometers south of Griffith, New South Wales.
The project is a joint venture between leading Australian renewable energy developer Edify Energy and UK-based Octopus Investments.
John Cole, chief executive of Edify Energy said, "We have chosen Array Technologies to supply solar trackers to the Darlington Point Solar Farm because Array delivers an innovative, robust tracking solution that through engineered simplicity, reduces long-term maintenance to deliver the lowest levelized cost of energy for our projects."
The Darlington Point Solar Farm, which has a 150MW power purchase agreement (PPA) in place, is expected to start operation in 2020.
According to Wood-Mackenize's Greentech Media, Array Technologies had a 55% share of the tracker market in Australia in 2019 and total of over a cumulative 1.5GW.