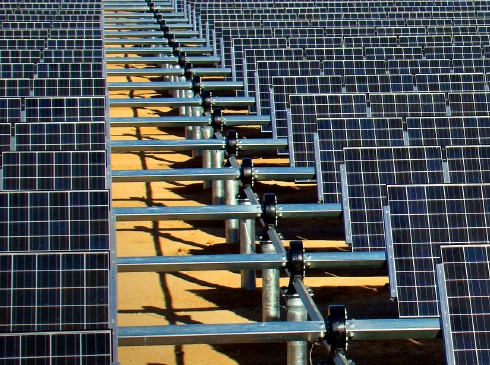 Solar tracker firm Array Technologies (ATI) will demonstrate a new design of its flagship solar tracking product at Intersolar North America, including a wind mitigation system.
This mitigation system increases the endurance of the trackers and minimizes lost production without the need for active wind stow.
The DuraTrack HZ v3 solar tracker also offers zero scheduled maintenance and helps minimise Levelized Cost of Electricity (LCOE) for utility-scale power plants, according to the company.
ATI claimed its tracker has strong installation tolerances, allowing a 40º offset in the East-West and 15% slopes in the North-South plane, even competing with and surpassing distributed motor tracking systems in terms of flexibility.
The tracker does not rely on batteries or back-up UPS systems, but is instead powered by one industrial strength motor for each 750kW solar block.
ATI now has more than 10GW of trackers in operation, with 5GW around the world, including solutions for the commercial and residential markets