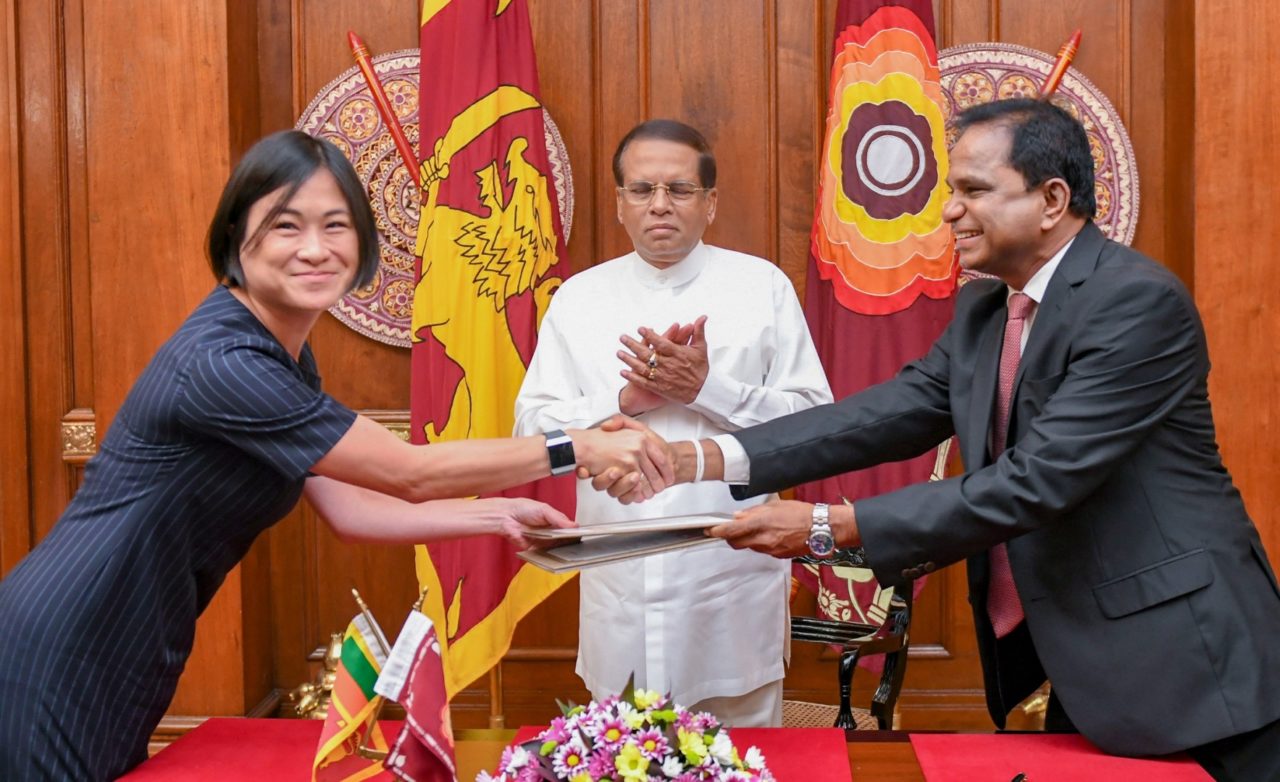 Etrion's Japanese PV portfolio set for 45MW boost
10 April: Etrion's PV operations in Japan are set for a solid ramp-up after securing all permits necessary to develop a 45MW plant in the Niigata prefecture, in northern Japan.
The firm, which until this point had 57MW in operation in the Asian country, said construction of the new installation should begin shortly after financial close is reached by the end of June.
Land has already been purchased for the project, subsidised through a ¥36/kWh (32 dollar cents/kWh) feed-in tariff from the Japanese government. Negotiations on an EPC contractor are being finalised.
Bidders needed for 25MW industrial rooftop PV scheme in India
9 April: Developers keen to take part in a 25MW rooftop solar programme in the Indian state of Madhya Pradesh will have until 10 May to table their bids.
State-owned renewable firm Madhya Pradesh Urja Vikas Nigam Limited turned to Twitter this week to share news of the tender, discussing the terms at a meeting with aspiring bidders in Delhi.
The so-called RESCO project will see rooftop PV installed across some 700 industrial units in Mandideep, a factory hub just outside the city of Bhopal.
PPAs under the scheme will be co-signed by Madhya Pradesh Industrial Development Corporation, which in parallel has leased land to the industrial units involved.
MoU signed for Sri Lankan 100MW floating scheme
9 April: The delivery of a 100MW floating solar project years in the making in Sri Lanka lies one step closer after a deal was struck between the government and Canadian authorities.
Sri Lankan president Maithripala Sirisena witnessed this week the agreement between the Energy Ministry and the Canadian Commercial Corporation for the facility on the Maduru Oya reservoir, on the island's east.
The floating scheme, first proposed in 2017, will be developed through a joint venture with the Canadian Solar Institute.
Suzlon continues solar sale spree with dual divestment
9 April: Pune-headquartered renewable firm Suzlon has doubled down on efforts to divest solar assets, offloading two subsidiaries to also-Indian group ReNew Power.
In filings to the Bombay Stock Exchange, the firm detailed this week the sale of Shreyas Solarfarms Limited and Aalok Solafarms Limited three years after acquiring them along three others.
For Suzlon, the dual divestment is the latest of a long series. Last November, the firm offloaded two solar units to Canadian Solar, shedding a further two to CLP India in March this year.
Sonnedix scoops up financing for 36.4MW project in Japan
8 April: A 36.4MW PV development by Sonnedix in Japan has reached financial close, securing some ¥14.2 billion (US$127 million) from Sumitomo Mitsui Trust Bank.
According to the firm, construction is already underway for the Kurayoshi project in the Tottori Prefecture (western Japan) and should lead to its operational launch by mid-2020.
Once fully built by EPC contractor Maetel Construction Japan, the plant will feature over 100,000 Hanwha 345Wp 72-cell PERC modules, 13 TMEIC central inverters and produce 42GWh of power.
GCF-backed 250MW Indian rooftop PV scheme goes live
8 April: PV rooftop installations are poised for a funding boost in India via a programme launched this week with the backing of the Green Climate Fund (GCF).
A US$50 million disbursement has fired the starting gun of the US$250 million scheme, meant to deploy 250MW worth of rooftop capacity and cover the needs of nearly 290,000 Indian households.
The GCF – the provider of US$100 million of the total – explained the scheme's goal is to tackle the market barriers faced by rooftop PV, such as perceptions of high risks and information gaps on track record.