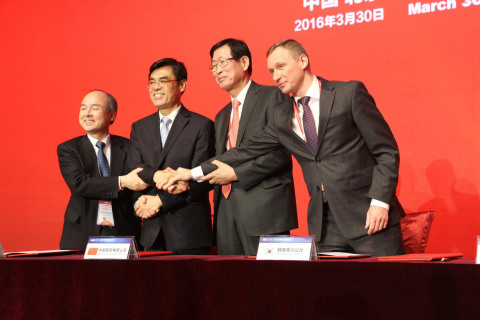 State Grid Corporation of China, Korea's main utility, one of Japan's biggest renewables developers and Russia's grid operator have formally indicated their interest in building a massive interconnected grid across Asia.
The signing of an MoU (memorandum of understanding) for Asia Super Grid took place on 30 March between State Grid, Korean utility KEPCO, Russia's PJSC ROSSETI and Softbank, the mobile provider-turned renewable energy developer which from Friday joins Japan's newly deregulated electricity market.
The co-signees are undertaking feasibility studies for a grid in the Northeast Asian region which could allow for electricity, including power sourced from renewables, to be sent across that part of the continent. Japan has had problems over the past couple of years with overproduction of renewable energy, leading to the first curtailments of utility-scale PV under new rules in February. Softbank said in a statement that the four companies will request support from governments and businesses to realise the plan if feasibility can be proven.
State Grid Corporation of China's chairman Liu Zhenya is also chairman of Global Energy Interconnection Development and Cooperation Organization (GEIDCO), with Softbank chairman and CEO Masayoshi Son recently joining as vice-chair. Son is a founder of the Japan Renewable Energy Foundation, which has just rebranded as Renewable Energy Institute. REI has itself also signed up to GEIDCO.
Interconnection was a recurring theme at the recent Berlin Energy Transition Dialogue, an event hosted by Germany's foreign ministry aimed at sharing international lessons in decarbonisation and developing business models for clean energy-based economies.
Focusing on Europe, several speakers said interconnection between countries could help ensure security of supply and affordability of energy, even when generated from renewable sources. Some speakers said that better interconnection between regional grids within the US would have a similar effect.
Haike van der Vegte, senior consultant for new energy technologies at DNV GL recently said that "any way to improve the flexibility of the system is very much appreciated and necessary, including interconnection".
Japan's electricity market deregulation takes its next big step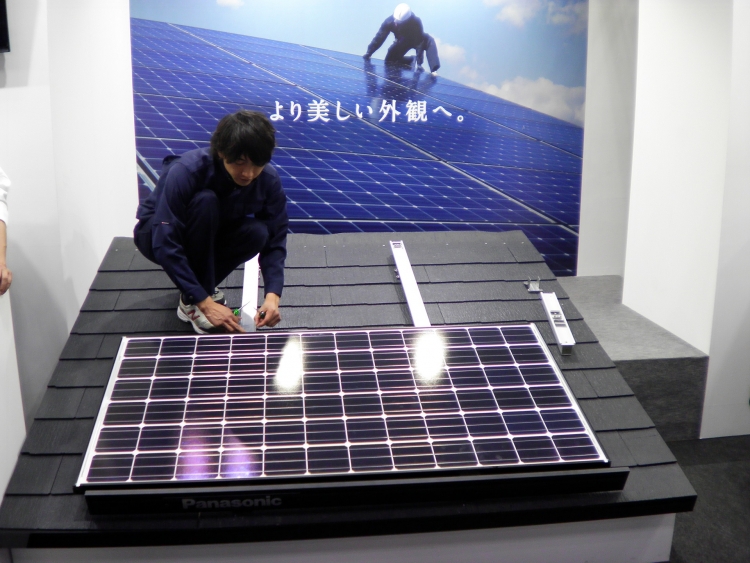 The news comes as Japan begins the next and most significant step in its process of liberalising its electricity market.
From tomorrow, consumers will have a choice of over 250 electricity providers, having been tied to the 10 regional utility-grid operator monopolies that have constituted Japan's electricity sector to date.
However, so far the process is at a very early stage. The vast majority of generation assets remain in the control of those regional utilities. It is hoped that allowing households to change their electricity supply to a greener choice, for example, could have a greater effect in future, while Solar Frontier spokesman Hideki Gakumazawa told our sister publication PV Tech Power earlier this year that liberalisation could "support the competitiveness and growth of solar and other clean, renewable energies".
However, as Japanese broadsheet newspaper Chunichi reported this morning, until generation and transmission are "unbundled" further down the line and the government starts publishing regular updates on the mix of energy sources – as it has said it will do from the start of Japan's next financial year in April 2017 when a review of the feed-in tariff scheme will take place, it will be difficult for power retailers to compete on anything other than price.
At present, many of the new market entrants are, like Softbank, providers of other products and services offering electricity utility as a value-add for their existing products. For example, petrol (gasoline) retailers are selling electricity plans alongside automotive fuel as a package.
Many Japanese PV firms appear to be preparing for this future with a long term outlook. At PV Expo in Tokyo, Panasonic briefed PV Tech on its home energy solutions, which pair residential PV with energy management and energy storage. As part of the liberalisation process, Japan is also rolling out smart meters to monitor energy use and the flow of power.
Panasonic spokesman Toshio Mochida told PV Tech that its home energy systems can at present closely monitor energy use and can provide some – although not a huge amount – of economic benefit through arbitrage between daytime and night time prices. The systems will however in future be able to be used by households not only to self-consume PV power, but also to buy and sell power at the most favourable prices.
Also at the Tokyo event, Hitachi was offering services in various areas related to electricity market liberalisation, with the message appearing to be that they and other big Japanese companies believe that they will be able to navigate and even shape the future of the market if they can put together a co-ordinated approach.