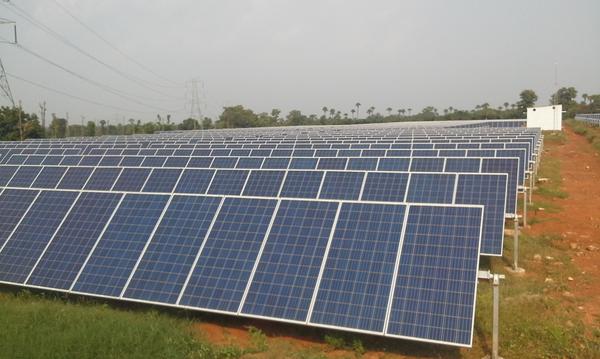 US-based solar firm Ahana Renewables, a subsidiary of investment firm Atlantic Tele-Network (ATN), has purchased the development business of India-based PV company Armstrong Energy Global in order to develop solar projects in Southern India.
Ahana will retain the Armstrong management team to oversee the development, construction and operation of solar energy projects via a newly-established company named Vibrant Energy Holdings, which will be a subsidiary of Ahana.
Vibrant Energy has an initial pipeline of 50MW to be constructed in the next six to nine months and targets 250-350MW of solar in India by 2018. The initial projects are for private commercial and industrial enterprises, focused on the states of Andhra Pradesh, Maharashtra and Telangana.
Developing the projects is expected to require an initial capital investment of roughly US$50 million to US$100 million, to be complemented by debt and other funding.
Jason Tai, managaing director at Ahana Renewables, said India is an attractive location for long-term solar investment with solar having reached grid parity in many parts of the country without reliance on government subsidies.
He added: "We believe the economic argument in favor of solar will only improve in the future as equipment costs continue to fall."
Ramnath Nandakumar, managing director of Armstrong, said: "Our large development pipeline of solar projects in India and dedicated local team combined with Ahana's experience and financial resources will enable us to meet our goal of delivering hundreds of megawatts of clean, reliable electricity to customers in a country where supply can still be unreliable. We believe India is today the most exciting country in the world for solar power."
Ahana Renewables currently operates a US$220 million solar portfolio of solar installations spread across California, New Jersey, and Massachusetts in the US, with a combined capacity of around 47MW.