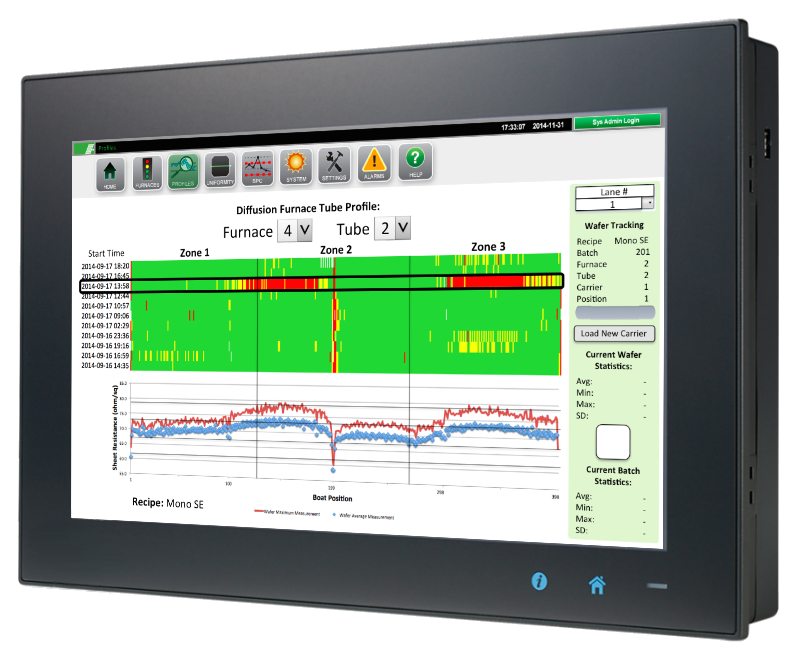 Inline solar cell measurement equipment specialist Aurora Solar Technologies (AST) said it was collaborating with several leading PV manufacturers in Asia to develop and test an enhanced version of its Veritas visualization software and quality control systems.
AST noted that the enhancements would enable cell producers to further measure and control the solar cell quality in real time from the beginning to the end of the process. The migration to new cell architectures such as PERC (Passivated Emitter Rear Cell) in volume production, as well the opportunity to produce bifacial solar cells with PERC technology requires greater process control to minimize wafer processing variations in thermal furnaces that could otherwise significantly impact the electrical properties of the wafers and avoid producing low power cells.
The developments underway would also contribute to faster ramps of new cell capacity, according to the company as the enhancements are expected to provide significantly more power to reveal and control production variations.
AST said that it expected to place the first system into operation in the fall of 2017. The company expects the enhanced system would provide higher value hardware and software revenue for the company and the opportunity to sign longer-term service agreements to support continued monitoring and analysis.