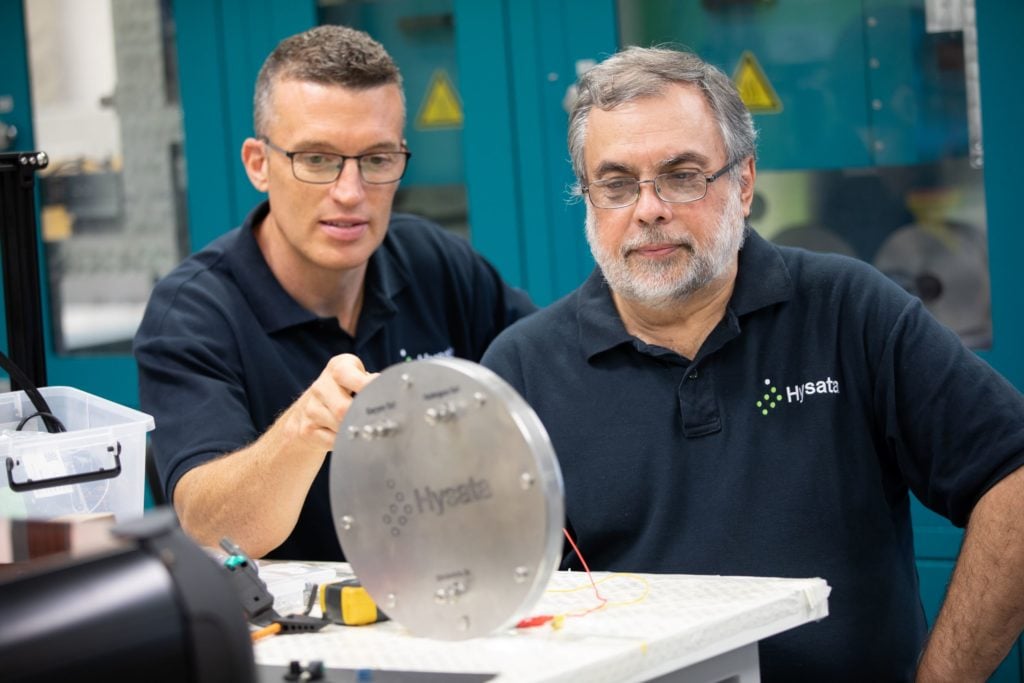 Australia and Germany have collaborated to boost research into green hydrogen production with a A$110 million (US$77.8 million) investment in four projects.
The funding is part of the German–Australian Hydrogen Innovation and Technology Incubator (HyGATE) – which launched in March 2022 – and will be aimed at four projects based in Australia.
The collaboration builds into the strengths of each country, with Australia positioning itself as a leader in green hydrogen production and export, while Germany brings its expertise into the technology and will require to import a significant part of the production from outside the European Union, as it targets to import 10 million tonnes by 2030.
Australian renewables developer Edify Energy will receive A$20.74 million for the development, construction and operation of a 17.5MW electrolyser by energy company Siemens Energy and a 21MW solar PV plant to produce green hydrogen for the processing of minerals and transport applications.
Electrolyser manufacturer Hysata will receive A$8.98 million of the funding to work with Fraunhofer IPT to develop a 'capillary-fed' electrolyser which Hysata claimed last year could produce green hydrogen at the cost of US$1.5/kg by the mid-2020s.
Energy supplier ATCO Australia will receive A$800,000 of the funding and will participate with Fraunhofer Institute for Surface Engineering and Thin Films for a feasibility study into the deployment of a 1GW electrolyser plant that would produce 800,000 kilos of ammonia per year in the Illawarra region of New South Wales. A region that received strong interest in green hydrogen during a registration of interest held in June and July 2022.
The last project, with funding of A$19.48 million to concentrated solar power developer (CSP) Vast Solar and Fichtner, involves developing a 10MW electrolyser to produce green hydrogen for a methanol plant using CSP.
Chris Bowen, Australian Minister for Climate Change and Energy, said: "Collaboration with Germany will help grow Australia's hydrogen export market and support our nation's vision of becoming a renewable energy superpower."
The Australian Renewable Energy Agency (ARENA) – on behalf of the Department of Climate Change, Energy, Environment and Water – will be funding A$50 million, while Project Management Jülich will manage €40 million (US$43.6 million) on behalf of Germany's Federal Ministry of Education and Research.
This is not the first green hydrogen funding ARENA has been involved in with A$40 million support for research and development of 'ultra-low cost solar' aimed to drive the cost of green hydrogen down a year ago, while more recently it funded 13 research projects aimed at reducing solar costs for research teams from three Australian universities.
Selected recipients were able to show an ability to deliver one or more of the following outcomes for the funding round: demonstrate highly innovative technology across the value chain of green hydrogen, reduce the production, transport or storage cost to make it more commercially viable, develop an Australian-German supply-chain for green hydrogen, cross-country collaboration and provide price discovery and transparency in relation to the current and projected economics for the technology.