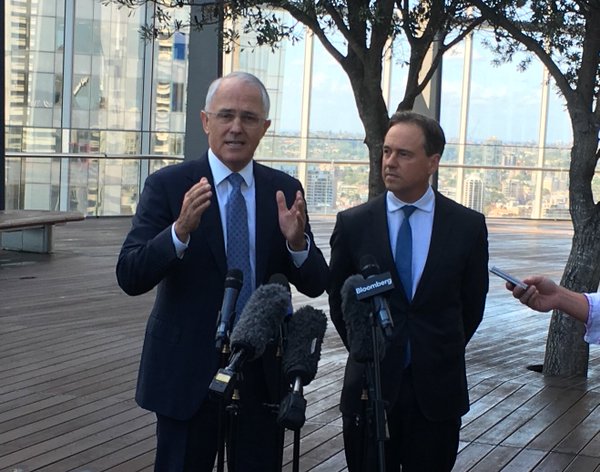 Australia is redirecting AU$1 billion from the Clean Energy Finance Corporation's (CEFC) AU$10 billion (US$760 million) allocation into a new Clean Energy Innovation Fund (CEIF), Australian prime minister Malcolm Turnbull has announced.
Turnbull announced that the new fund will provide debt and equity to support efforts to bring emerging technologies to a commercial scale, drive innovation and create jobs, under the management of the CEFC and the Australian Renewable Energy Agency (ARENA). The fund will target projects such as large-scale solar with energy storage, offshore energy, biofuels and smart grids.
Turnbull said that once ARENA has completed its AU$100 million large-scale solar round, it will move from a grant based role to predominantly a debt and equity basis under the CEIF.
However, Australian Solar Council chief executive John Grimes, criticised the new fund claiming that it is a disguised stripping of AU$1.3 billion from ARENA's renewable energy budget funding.
Campaign group Solar Citizens national director Claire O'Rourke also said the she had "grave concerns" that ARENA's funding would diminish under the changes. However, she welcomed the CEIF's rate of return being adjusted to the bond rate of plus 1% and the fund allowing ARENA to make equity investments.
CEFC chief executive Oliver Yates, who welcomed the new fund and CEFC's increased focused on innovation, said: "The CEIF will focus on companies, businesses and projects at early stages of development that are now seeking growth capital or early stage capital to assist their businesses get to the next stage of their development."
However, Grimes also criticised this funding of early stage renewable R&D and commercialisation, adding: "By its very nature early stage research is speculative. Almost no projects will be fundable under this model. This will cut the guts out of renewable innovation in Australia."
Yesterday incorrect reports emerged that the government was planning to merge the CEFC and ARENA, which were dismissed promptly by energy minister Greg Hunt.
Turnbull today added: "The government will retain and reinvigorate the CEFC and ARENA as part of our strong commitment to supporting jobs and innovation through investment in clean and renewable energy in Australia."