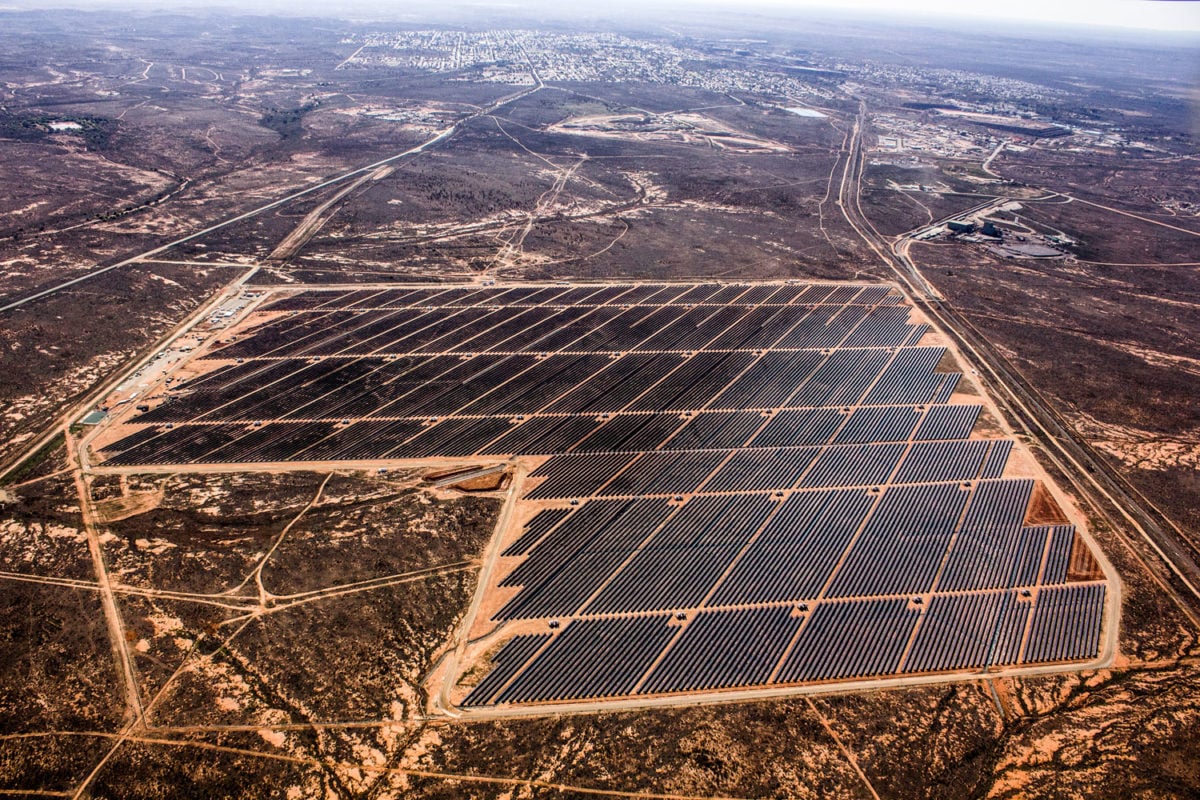 Investment confidence has rebounded in Australia's utility-scale renewables with more than 20 projects under or about to start construction this year, according to analysis from the Clean Energy Council (CEC).
With works to get underway on more than 2,250MW of projects, attracting AU$5 billion (US$3.8 billion) investments, CEC chief executive Kane Thornton said: "We are set for a huge 2017."
The 11 solar projects, two hybrid solar and wind projects, and eight standalone wind projects are also expected to create 3,000 direct jobs.
Thornton added: "This investment is occurring due to the extraordinary cost reductions achieved in renewable energy, underpinned by the bipartisan support for the 2020 Renewable Energy Target (RET) as well as support from the Australian Renewable Energy Agency, the Clean Energy Finance Corporation and various initiatives of state and territory governments."
His claim that investors are flocking back to the renewable energy sector is particularly significant given that the industry came to a halt during uncertainty over the RET back in 2015 and even once the target was finally agreed upon, commentators still feared that it would take time for investor confidence to return. Thornton said that actions from State and territory governments had been critical to restoring this confidence.
The most large-scale activity will be in Queensland and New South Wales, with projects also coming up in South Australia and Victoria.
Multiple large-scale PPAs have also been signed in Australia over recent weeks.
| Technology | State | developer | project (MW) | investment (AU$ million) |
| --- | --- | --- | --- | --- |
| Solar | QLD | Sun Metals | 100 | 155 |
| Solar | QLD | ESCO pacific | 135 | 225 |
| Wind/Solar | QLD | Windlab | 40 | 120 |
| Solar | QLD | Genex | 50 | 126 |
| Solar | QLD | FRV | 100 | 190 |
| Solar | QLD | FRV | 100 | 400 |
| Solar | SA | Snowy Hydro | 100 | 200 |
| Solar | NSW | Neoen | 110 | 230 |
| Solar | WA | APA | 20 | 50 |
| Wind/Solar | SA | EDL | 4 | 37 |
| Solar | QLD | Sunshine Coast | 15 | 50 |
| Solar | NSW | Goldwind | 10 | 26 |
| Solar | QLD | Conergy | 10.8 | 42.5 |
However, campaign group Solar Citizens claimed state governments have started to be affected by attacks on renewables by some media outlets, energy bodies and parts of the Federal govenmentm, which also controversially blamed increasing penetration of renewables for power cuts in South Australia, despite evidence that they were not the cause.
Renewables baiting spreads to UK
Even UK trade union GMB today called for "urgent inquiries" into the UK energy mix, claiming that four major power cuts in Australia over the last few months had all been caused by renewables.
Justin Bowden, GMB National Secretary for the Energy Sector, said: "The same changes from fossil fuels to renewable sources is taking place in the UK so it is essential that lessons are learnt from these power cuts in Australia."
However, back in Australia, Claire O'Rourke, national director of Solar Citizens, said: "Media reports indicate that the Federal Government were told, in no uncertain terms, that renewable energy was not the cause of a major blackout in South Australia in September, extreme weather was.
"The Prime Minister and the Deputy Prime Minister have actively lied in interviews and statements since – all the facts were thrown overboard to suit their ideological and economically reckless positions on Australia's future energy system."
In contrast to the barrage of attacks on renewables from various media outlets and energy bodies, Thornton also said: "This new wind and solar power will help our system cope during periods where everyone is using electricity. As we saw in New South Wales during the heatwaves a few days ago, every generator counts when the heat is on."
Long-term polcy clarity needed
Thornton also said: "Our economy is set to reap the benefits through a massive increase in activity between now and the end of the decade.
"However, clarity on long-term energy policy and support for renewable energy beyond 2020 will be essential to ensure these levels of investment are sustained."
However, campaign group Solar Citizens claimed that the Federal government has "failed to deliver any coherent plan for Australia's 21st Century energy".
Solar Citizens added that the nation needs new rules to boost distributed energy and energy storage such as home solar with batteries and microgrids.