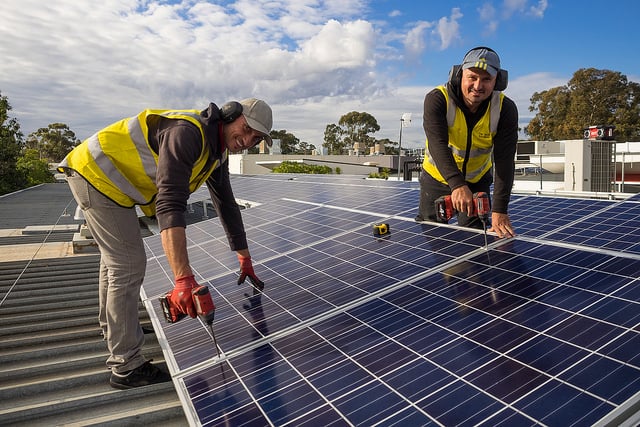 Australian Capital Territory (ACT) is targeting 100% renewable energy by 2020 instead of the previous goal of 90%.
ACT deputy chief minister and minister for environment and climate change Simon Corbell put forward the plans
Claire O'Rourke, national director of campaign group Solar Citizens, said: "The announcement demonstrates that 100% renewable energy for electricity at the local, regional, and indeed national level is not only feasible, it is happening – now.
"We are counting on the ACT Opposition to follow suit, support this policy and offer what people in the ACT are crying out for – bi-partisanship, certainty and a plan for the future that is clean, forward looking and based on sensible economics."
ACT saw a minor increase of sub-100kW PV system deployment from 5MW in 2014 to 6MW in 2015.
This week, Australia's opposition party Labor released its 'Climate Change Action Plan' targeting 50% renewables by 2030 and a 45% reduction in emissions in the same period.
The Australian Green party also this week announced targets for 90% renewables by 2030.