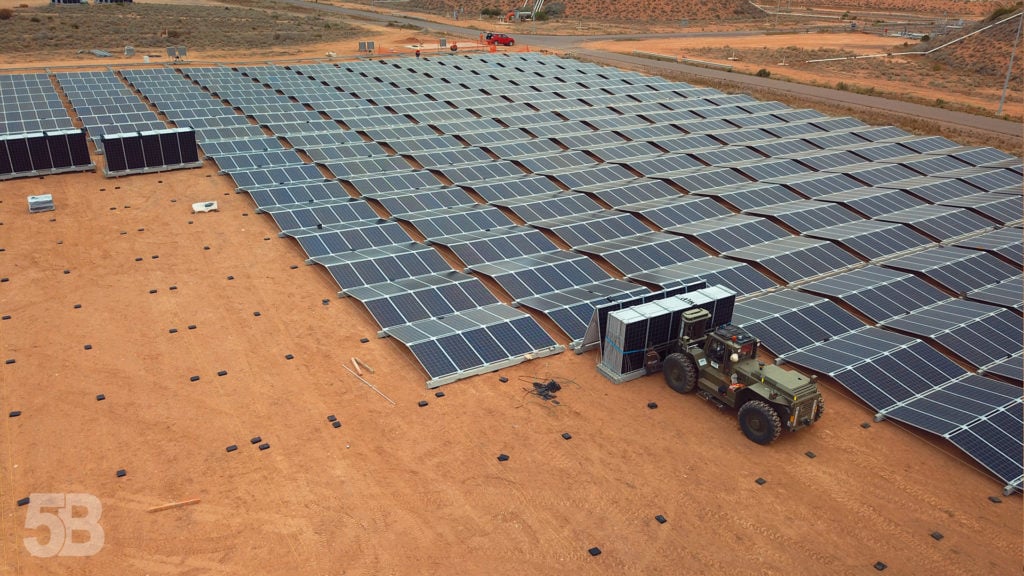 Sun Cable, the developer of an installation that bids to transmit renewable electricity from Australia to Singapore, will use proven technologies that have been deployed at projects around the world.
That is according to Andrew Barton, project director of the Australia-Asia PowerLink (AAPowerLink), which could include 17 – 20GWp of solar generation, 36 – 42GWh of energy storage and connect to Singapore via 4,200km of subsea cables.
"Yes, the AAPowerLink is the first of its kind, but we believe it will be the first of many," Barton says. "This project will be a catalyst for a substantial growth in technology, skills and supply chain capability. It will unlock solar energy's latent potential to support many more projects to meet energy demand in the region."
Set to be installed over 12,000 hectares in Australia's Northern Territory, the development will transmit around 3.2GW of electricity through a high-voltage direct current (HVDC) line to the Darwin region as well as 2GW to Singapore, largely through Indonesian waters.
Barton explains that with the project being one of the largest logistical undertakings in the remote Northern Territory, the development team is focused on prefabrication and efficient logistics.
Australian prefabricated solar solutions manufacturer 5B announced back in 2019 that it had been selected as Sun Cable's preferred technology on the solar farm component of the AAPowerLink.
Having secured a grant from the Australian Renewable Energy Agency earlier this year, 5B closed a AU$30 million (US$21 billion) Series B capital raise in June. The manufacturer describes its solution as a "plug and play solar farm in a box" that can be deployed "up to ten times faster" than a conventional solar installation.
"The technologies we intend to deploy are available today and proven in similar projects around the world," says Barton, adding that the scale of the project creates opportunities to improve supply chains and the pace of innovation.
"Advances in renewable energy generation, energy storage and HVDC cable transmission technologies have made it commercially and technically viable to transmit dispatchable, renewable electricity over long distances," Barton adds. HVDC technology has "evolved to a point where the voltage is high enough at 525kw to support projects that need to transfer electricity over long distances".
Sun Cable has engineered proprietary software that models the entire lifecycle of the AAPowerLink, looking at all technical aspects and factoring in potential risks, losses, faults and capacity constraints.
The company has formed a consortium to work on the project that includes engineering firm Bechtel, engineering and design consultancy SMEC, project management company Hatch, risk advisor Marsh and advisory firm PwC Australia.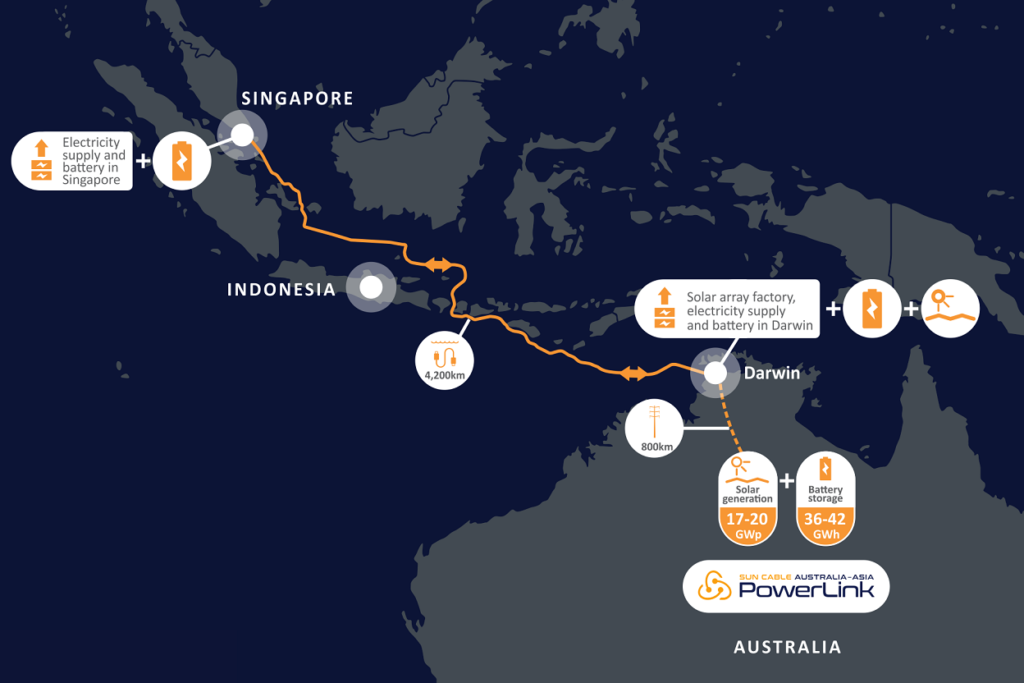 After Indonesian authorities granted a subsea survey permit for the project's proposed transmission cable route through the country's waters in September 2021, Sun Cable has since closed a AU$210 million Series B raise. That included participation from Grok Ventures, the investment firm of software company Atlassian co-founder Mike Cannon-Brooks, and mining magnate Andrew Forrest's Squadron Energy.
Earlier this month, Sun Cable appointed a trio of financial advisors – Macquarie Capital, Moelis & Company and MA Financial Group – to arrange and execute a capital raising strategy that aims to secure more than AU$30 million that the developer hopes will bring the AAPowerLink to financial close by the start of 2024.
In terms of finding customers in Singapore, Barton says the company is seeing significant demand from energy-intensive industries as well as enterprises operating at scale that are seeking to shore up their long-term energy supply.
He adds: "Companies and organisations in Singapore have been very receptive to the project and excited to be part of a game-changing renewable energy scheme that will make a real difference to Singapore's long-term energy resilience."
Construction on the AAPowerLink is scheduled to begin in 2024, with electricity supplied to Darwin in 2027 and full operations by 2029.
Barton says the scale of the project will enable Sun Cable to drive significant investment in the renewable energy supply chain manufacturing industry. He adds: "In the long term, we believe it will encourage the production of alternative energy as renewable electricity exports become more affordable."