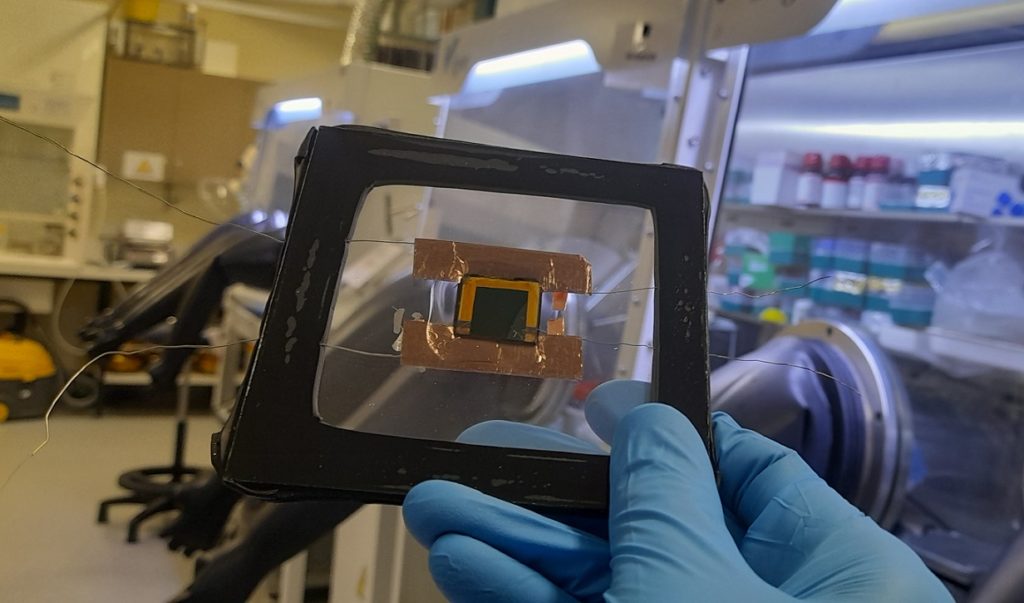 Australian National University (ANU) said researchers at its School of Engineering have achieved a 30.3% efficiency rate for a test-size perovskite-silicon tandem solar cell.
These tandem cells are formed by stacking a perovskite layer atop a silicon solar cell, which ultimately increases the amount of light that can be absorbed and used by the cell. The work was financially supported by the Australian Renewable Energy Agency through the Australian Centre for Advanced Photovoltaics.
Lead researcher Dr The Duong said: "With these tandem solar cells, the perovskite top cell can efficiently absorb the blue light and transmit the red light to the silicon bottom cell, producing significantly more energy from sunlight than each individual device."
He added: "Surpassing the 30% mark is significant. That's currently considered the efficiency threshold for the commercialisation of tandem technology like that used in our study."
In late December, German research centre Helmholtz-Zentrum Berlin (HZB) set a 32.5% efficiency world record for perovskite-silicon tandem cells that was certified by the European Solar Test Installation in Italy. It is unclear by whom the ANU record was verified.
Research into perovskites has made industry headlines recently, particularly in Europe where Swiss PV manufacturer Meyer Burger announced a partnership to research industrial-scale perovskite production and HZB announced the EU-funded PEPPERONI consortium alongside manufacturer Qcells.
Whilst research continues apace, perovskite tandem technology is yet to be produced on any industrial scale. The cells suffer from considerable degradation when exposed to the elements which currently renders them impractical for large-scale use. Laboratory tests like these are promising, but often conducted over just centimetre-scale cells.
"The current predictions are that tandem solar technology will be in mass production by 2026. However, more work is still needed to upscale and ensure the technology can be stable in the field over 25-30 years," said The Duong.
The ANU researchers said that their tests had shown improvements in cell stability over previous results. If and when scalable perovskites are developed, the jump in efficiency could prove transformative for the PV industry.
PV Tech Premium spoke with a UK-based maker of novel architecture for perovskites last month about the future of the technology.