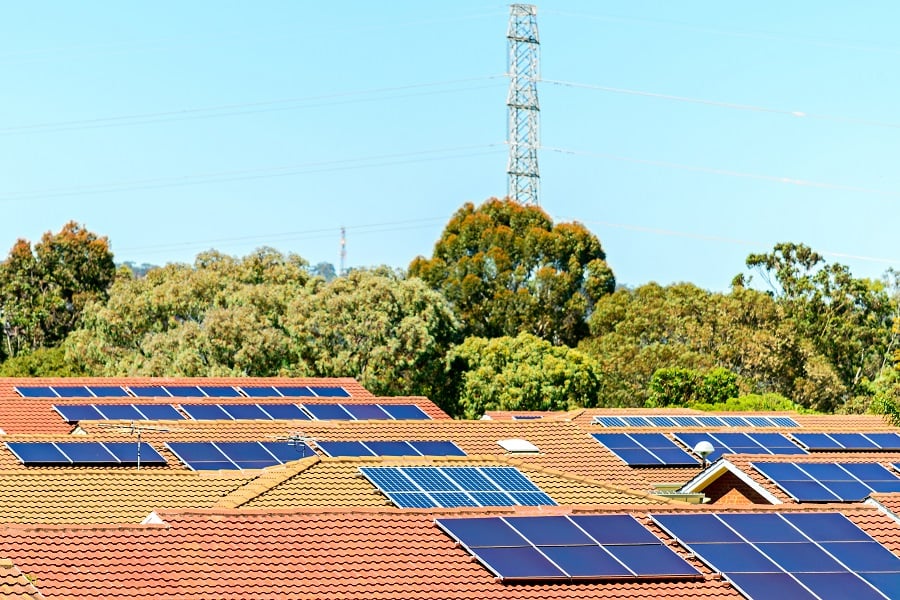 An Australian utility has increased its solar feed-in tariff (FiT) rates to ensure the benefits are not eroded by increasing wholesale electricity prices.
AGL will raise the retail FiT for customers in Queensland, New South Wales (NSW), Victoria and South Australia with increases ranging from 77% to 140%.
"We estimate the increases in feed-in tariffs could be worth up to AU$3,321 [US$2,514] per year in extra savings for some customers, depending on which state they live in and the amount of solar energy they generate and export to the grid," said Sandra de Castro, general manager, sales & marketing, AGL.
| State | Old rate (c/kWh) | New rate (c/kWh) | Percentage increase |
| --- | --- | --- | --- |
| NSW | 6.1 | 11.1 | 82 |
| Queensland | 6.0 | 10.6 | 77 |
| South Australia | 6.8 | 16.3 | 140 |
| Victoria | 5.0 | 11.3 | 126 |
"These increases reflect significant rises in wholesale market prices and could help to offset the impact of higher residential electricity prices in Queensland, NSW and South Australia from 1 July which have also been impacted by increasing wholesale prices," she said.
"Australia has the highest rate of household solar panel installation in the world, with around 15% of Australian homes hosting solar panels, and we see the uptake increasing especially as the price for solar PV systems continues to decrease. We also know consumers are wanting and expecting greater control and visibility of their energy usage and management and this too is driving solar PV uptake," concluded de Castro.
Rooftop solar in Southwest Australia has recently been found to be shifting the daily demand profile. The results of a government-commissioned review recommended greater efforts to ensure energy security has renewable energy deployment continues to grow.
AGL is also a major backer of utility-scale projects in Australia and is part of a AU$1 billion (US$757 million) fund.