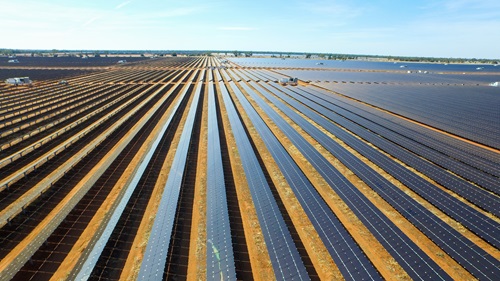 A report from Australia's Energy Networks Association (ENA), the body representing the country's power networks, suggests that removing the Renewable Energy Target (RET) and replacing it with a carbon tax or "technology neutral" alternatives would be a more economical approach to reaching Australia's target of cutting emissions to 26-28% on 2005 levels by 2030.
The study, 'Australia's Climate Policy Options', modelled a 'business as usual' approach including the RET, which mandates 33,000GWh of renewbale energy by 2020, in comparison to a model that makes federal and state carbon policies "technology neutral". A third model also involved introducing a carbon tax or an emissions trading scheme and the complete removal of both the RET and the Small-scale Renewable Energy Scheme (SRES).
Preliminary findings suggest that a technology neutral scenario or including an explicit carbon price are cheaper options than maintaining current policy with savings of AU$600 million and AU$700 million respectively.
Nevertheless, environment minister, Greg Hunt, immediately dismissed any attempt to alter the RET again, claiming: "The [renewable energy] target is rock solid. We will not be changing it."
Indecision over the RET, the setting of which was fiercely debated over 14 months until June last year, saw the large-scale renewables industry ground to a halt as investor confidence was hit by a lack of certainty in the sector.
A recent report from analyst firm Green Energy Markets also found that tampering with the RET by Australia's Federal Coalition government had made project financing extremely difficult.
Referring to the ENA report, John Grimes, chief executive of the Australian Solar Council, said: "Having failed to have the RET abolished, the big power companies are again trying to create investment uncertainty."
Grimes said the report is calling for the RET to be abolished and replaced with a policy that subsidises gas and renewables, adding: "We all know the damage the big power companies, the vested interests and the Abbott Government did to the solar and renewables industry. We will not let that happen again."